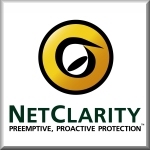 Bedford, MA and Victoria, British Columbia (PRWEB) February 06, 2013
VCura and NetClarity have partnered to attend the Reboot Communications' 14th Annual Privacy and Security Conference in Victoria, British Columbia. The theme for this conference is "Trust in a Connected World." This conference will be held from February 6th, 2013 to February 8th, 2013 at the Victoria Conference Centre, which is located at 720 Douglas Street, Victoria, British Columbia.
The 14th Annual Privacy and Security Conference is a must attend for those working in the privacy and security fields. Presented by the Office of the CIO, Government of British Columbia, this two-day conference, is recognized as one of the top tier events in North America. Anyone working in the information privacy and security fields will benefit from the speakers, discussions and networking at the conference. Attendees are from every level both within government and private industry. The conference draws an international audience of some 1,000 delegates with an interest in cutting edge policy, programs, law, research and technologies aimed at the protection of privacy and security.
Please stop by the VCura and NetClarity booth to learn more about Network Access Control (NAC) solutions, which help companies gain visibility and control over who is accessing their networks. There will also be a live demonstration of the NetClarity NACwall appliances and RISKprofiler tool, so you can see firsthand how NetClarity can help you solve the BYOD dilemma, guest networking problems, control the threats to your network, and much more.
About NetClarity, Inc.
NetClarity is privately-held and is the leading provider of Network Access Control solutions today, serving mid-market businesses. Our passion to deliver the world's easiest-to use, fastest, most powerful, and cost effective NAC technology, which in turn fuels our growth through strong market demand. NetClarity's NACwall appliances, leveraging the company's groundbreaking and patented Inside-Out Network Security™ technology, provide the most proactive approach to internal intrusion defense in the entire industry. NetClarity is headquartered in Bedford, MA with offices and partners throughout the world. For more information, visit us at http://www.netclarity.net
About Vcura
Vcura delivers industry leading IT security, operations, technology, consulting and support with a responsibility focus. Vcura understands that delivering IT enabling solutions is as much about people and processes as it is technology. The Vcura team consists of industry recognized security and access professionals committed to preserving client brand and value. Many of North America's largest organizations depend on Vcura solutions and expertise to address their critical security, compliance and access needs. Vcura has established itself as the premier IT enabling and security solutions provider in the industry. For more information visit, http://www.vcura.com.
Contacts
NetClarity, Inc.: Cherie LaFlamme, Marketing, cherie(at)netclarity(dot)net Toll Free: 1-800-874-2133 x2038
Vcura Incorporated: Cyle Coffman, President, cylecoffman(at)vcura(dot)com Phone: 1-877-539-6502