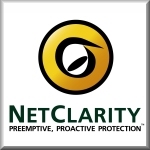 Bedford, MA and Orly, France (PRWEB) January 21, 2013
NetClarity, Inc., the leading provider of integrated internal security solutions for mid-sized businesses, today announced a partnership with ADS SAS who will become their leading distribution partner for all of Africa. This partnership provides ADS SAS's channel partners access to NetClarity's internal security solutions that will help companies containing anywhere from 10 to 25,000 devices effectively protect their networks from internal attacks.
''We consider NetClarity's solutions to be most adaptable to the African markets, especially knowing that Africa is one of the fastest growing markets for IT mobile users and the internal network security challenge is increasingly one of the largest to be solved," says Jean Kaikati, President, ADS SAS. "The African economy as a whole has been growing steadily over the last ten years, accelerating the adoption of new technologies to include more affordable IT solutions. This situation creates challenges for the enterprise in absorbing a myriad of additional IT users. The agentless architecture and ease of implementation of NetClarity's solutions helps to secure the enterprise networks, and makes NetClarity the ideal NAC solution for our Africa users.''
Through the Bring Your Own Device (BYOD) movement, the need to control employees' mobile devices, such as smartphones, tablets, and laptops, has become inevitable and businesses must adopt a solution to ensure their networks are kept secure. NetClarity's internal security appliances identify and control all of the devices that have access, or are trying to gain access, to the network. The process of allowing and blocking devices onto the network is simplified by simple deployment, agentless and non-inline technology, and automatic vulnerability scanning of devices that are attempting to access the network. For more information on BYOD, read this whitepaper: http://blog.netclarity.net/netclaritys-byod-whitepaper-request
ADS SAS's channel partners now have the opportunity to secure networks from the inside-out with NetClarity's internal network security product family that provides:

Professional on-site sales and engineering support
Lowest initial investment costs for NAC equipment in the industry
Secure control of all appliances through a built-in command center that is included with all Enterprise units at no extra charge
Ability to deploy internal network security solutions in less than an hour, per site
Interoperability on all existing networking environments, devices, and operating systems
The most powerful security model for managing internal risk and regulatory compliance
"We are thrilled to work with ADS as our lead Distributor for the African continent," says Bernard Girbal, Vice President, International Operations. "ADS has the unique specificity to cover all the African countries through their local Value Added Resellers (VARs), and they have done it successfully for the past 15 years. NetClarity is now able to increase its footprint and support Africa with local sales and technical knowledge for the benefit of the end user customers."
About NetClarity, Inc.
NetClarity is privately-held and is the leading of integrated internal security solutions today, serving the mid-size market. Our passion to deliver the world's easiest-to use, fastest, most powerful, and cost effective NAC technology, which in turn fuels our growth through strong market demand. NetClarity's NACwall appliances, leveraging the company's groundbreaking and patented Inside-Out Network Security™ technology, provide the most proactive approach to internal intrusion defense in the entire industry. NetClarity is headquartered in Bedford, MA with offices and partners throughout the world. For more information, visit us at http://www.netclarity.net
About ADS SAS
ADS is an ICT export value added distributor covering entire Africa and French overseas territories, offering IT security, virtualization and Optimization (Cloud Computing) solutions. With a good expertise and presence in the field, coupled with in-depth knowledge of the market players, ADS offers adapted solutions to local markets through an IT channel network. ADS SAS is headquartered in Orly (France) and has regional offices working as hubs to serve the Africa region. For more information on ADS SAS, please visit http://www.ads-sas.com.
Contacts
NetClarity, Inc. Cherie LaFlamme, Marketing Director, cherie(at)netclarity(dot)net Toll Free: 1-800-874-2133 x2038 or 781-791-9497 Ext. 2038
ADS SAS, Jean Kaikati, President, jean.kaikati(at)ads-sas(dot)com, Phone: + 33 1 49 79 45 58