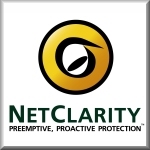 We are thrilled to announce the addition of an inside-out security product to our existing portfolio.
Bedford, MA and Bangalore, India (PRWEB) July 11, 2012
NetClarity, the leading provider of integrated internal security solutions for SMBs to medium-sized enterprises, today announced that is has partnered with Vitage Systems to become their leading distribution partner for the Indian markets.
"Our goal at Vitage Systems – Emerging Technology Solutions (ETS) group as a Value Added Distributor (VAD) is to offer the most comprehensive suite of security solutions in India. Since we work with the top Value Added Resellers (VARs) across the country, we are thrilled to announce the addition of an inside-out security product to complement our existing portfolio. Now, our external IT solutions, such as firewall, intrusion prevention, antivirus, patch management, etc., also includes NetClarity's best-of-breed internal security Network Access Control (NAC) solution that will help resellers offer a full external and internal security suite to their customers," says Jayanth Gojer, Chief Operating Officer at Vitage Systems.
Besides offering external security solutions, Vitage System channel partners now have the opportunity to secure networks from the inside-out with the NACwall product family that provides:

Lowest initial investment costs for NAC equipment and monthly lease options to drastically reduce the up-front capital investment.
Best agentless and non-online NAC solution in the market today.
Ability to help new customers by deploying in less than an hour, per site.
No forklift upgrades to any customers, no new switches, no new equipment necessary.
Interoperates and helps manage all networking environments, devices and operating systems.
Finds customer holes for new IT remediation and system hardening opportunities.
"NetClarity is very thrilled to work with Vitage Systems – ETS group, who is undoubtedly one of the top VADs in the Indian market. This expansion into the Indian marketplace shows how NetClarity has expanded its original footprint from America and EUR into Asia, and we couldn't be more delighted to support their resellers, VARs, and System Integrators," says Bernard Girbal, VP of International Operations.
About NetClarity, Inc.
NetClarity is privately-held and is the leading provider of integrated internal security solutions today, serving the SMB to medium-size enterprise markets. Our passion to deliver the world's easiest-to use, fastest, most powerful, and cost effective NAC technology, which in turn fuels our growth through strong market demand. NetClarity's NACwall appliances, leveraging the company's groundbreaking and patented Inside-Out Network Security™ technology, provide the most proactive approach to internal intrusion defense in the entire industry. NetClarity is headquartered in Bedford, MA with offices and partners throughout the world. For more information, visit us at http://www.netclarity.net
About Vitage Systems
Founded in 1993, Vitage Systems is focused on providing comprehensive Information Security & Infrastructure solutions. Headquartered at Bangalore, Vitage Systems has a team of highly qualified professionals who are technology focused and committed. Vitage System works with customers to improve their business by adopting and implementing better cost effective and secured IT solutions for their IT infrastructure. The Emerging Technology Solutions (ETS) division of Vitage, has forged associations with leading players worldwide in the network and security domain to bring to customers niche and effective solutions, which encounter the dynamic nature of the current threat landscape. For more information visit http://www.vitage.com