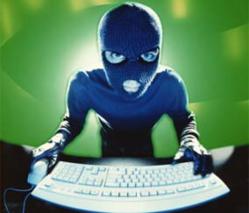 With guest networking and BYOD on the rise, it is crucial that IT professionals are aware of the effects these trends can have on their networks.
Bedford, MA and Grand Rapids, MI (PRWEB) September 26, 2012
NetClarity, Inc., the leading provider of integrated internal security solutions for mid-market businesses, announced that the company's CEO, Hal Charnley, will speak alongside NEM Technology's CEO, Lary Holland at the GrrCON to be held in Grand Rapids, Michigan on September 27th and 28th.
NetClarity and NEM Technology have partnered to deliver a presentation titled "You Have Your Firewall…But the Hacker Threat is Already In Your Office a.k.a. the Killer is Already in Your House" at the Midwest hacker and security conference, GrrCON. The presentation, to be co-delivered by Hal Charnley, president and CEO of NetClarity and Lary Holland, president and CEO of NEM Technology, discusses network security from the inside to the edge. In the presentation, Mr. Charnley and Mr. Holland aim to bring to light the need for information security professionals to manage security from the inside-out where a company's sensitive data resides, since firewalls are no longer enough to protect a company's network from attack.
"I am excited to be speaking at GrrCON to shed light on the importance of internal network security," said Hal Charnley, CEO of NetClarity. "Especially with guest networking and BYOD on the rise, it is crucial for IT professionals to be aware of the effects these types of trends can have on their networks and ultimately their businesses."
About The Speaker
Mr. Charnley joined NetClarity in 2010 as NetClarity's president and CEO. He brings over 20 years of executive leadership expertise in high growth environments to NetClarity. From 2004 through 2009, Mr. Charnley was the president of a leading INC 500 business where he provided leadership for this $30M business with 200 employees. Under Mr. Charnley's leadership, the company was recognized as one of the fastest growing, private companies in the U.S. by Inc. Magazine for three years in a row. Previously, Mr. Charnley was the founder, president and CEO of Artel Video Systems, a $50M provider of advanced switching and optical transport equipment to the global Telecom and CATV markets. Prior to Artel, Mr. Charnley was a member of the executive team at Chipcom, a leading provider of networking equipment to the Global 5000. He holds BS, MS and MBA degrees and is past chairman of the University of Massachusetts, Lowell. He is a founding member of the High Growth CEO Forum, an active member of the Boston CEO Club, a member of the Turnaround Management Association, a former adjunct graduate school professor, and a board member for several private companies. He is a frequent lecturer on a variety of business topics focused around entrepreneurship, change management and business transitions.
About GrrCON
GrrCON is an information security and hacking conference being held in the Midwest September 27th and September 28th, 2012. This conference was put together to provide the Midwest regional information security community with a venue to come together and share ideas, information, solutions, forge relationships, and most importantly engage with like-minded people in a fun atmosphere. For more information on GrrCON, please visit: http://www.grrcon.org.
About NetClarity, Inc.
NetClarity is privately-held and is the leading provider of integrated internal security solutions today, serving mid-market businesses. Our passion to deliver the world's easiest-to use, fastest, most powerful, and cost effective NAC technology, which in turn fuels our growth through strong market demand. NetClarity's NACwall appliances, leveraging the company's groundbreaking and patented Inside-Out Network Security™ technology, provide the most proactive approach to internal intrusion defense in the entire industry. NetClarity is headquartered in Bedford, MA with offices and partners throughout the world. For more information, visit us at http://www.netclarity.net
About NEM Technology
NEM Technology is a privately held company that partners with leading computer, networking, telecommunications, and security companies to provide the best in telecommunications, networking, surveillance, and business technology services. Believing in the power of partnership, the company's mission is enshrined with the philosophy of "keeping you connected to everything." NEM Technology is headquartered in Oscoda, MI competing globally while operating locally. For more information contact their offices at 989-739-2177 or visit them at http://www.nemtechnology.com.