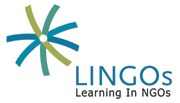 We view this new offering as the next generation learning technology for our members. -Eric Berg, President and CEO, LINGOs
Hong Kong and Seattle, WA, USA (PRWEB UK) 12 February 2014
NetDimensions (AIM: NETD; OTCQX: NETDY), a global provider of performance, knowledge, and learning management systems, and LINGOs, a global non-profit consortium of leading humanitarian relief and development organisations, announced today that NetDimensions has donated NetDimensions Learning to LINGOs to deliver a wide range of professional development experiences to the staff of its member organisations and others working to improve lives in the developing world.
NetDimensions and LINGOs have built an innovative learning offering that is based on NetDimensions Learning, the award-winning Learning Management System available as Secure SaaS, that can serve multiple LINGOs member organisations via highly personalised and distributed learning portals. The portals are developed on the popular WordPress blogging and content management system and utilise BuddyPress, a WordPress plugin that provides social networking functionality.
With the WordPress front-end, LINGOs can cost-effectively provide learning portals to each member organisation that meet the unique requirements of their headquarters and country offices wherever they are in the world. These portals integrate with NetDimensions Learning via the NetDimensions SDK that provides single sign-on authentication and specific APIs and widgets for WordPress.
"We view this new offering as the next generation learning technology for our members," said Eric Berg, President and CEO of LINGOs. "It allows us to move beyond simply providing traditional learning management functionality so we can now bring community and social aspects to the online learning experience. NetDimensions has been the only company that was able to provide the right product to enable us to build this distributed offering that delivers capacity to staff in the field as they need it."
LINGOs' Last Mile Learning provides free, contextualised learning resources to professionals working in the development and relief sectors. The learning resources are accessible in multiple formats and are designed to serve the needs of individual learners, trainers and organisations.
"We are proud to become a LINGOs partner and to contribute with our technology in helping to address many of the fundamental challenges faced by society today," explained Alex Poulos, Chief Marketing Officer of NetDimensions. "There is no question that learning can be transformational to communities all over the world and can help better people's lives with technology playing a key part in that."
LINGOs will begin making this new learning offering available in the next month and will be able to highlight the technology together with NetDimensions at ASTD 2014 International Conference and Exhibition in Washington, DC on May 4-7. LINGOs members include Non-Government Organisations (NGOs) such as Save The Children, World Relief, Action Aid, CARE, Habitat for Humanity, The Nature Conservancy, Samaritan's Purse, WWF, and others.
"This is an extremely elegant and powerful architecture to address some unique requirements faced by NGOs and to deliver personalised and collaborative learning at the point of need," added Poulos.
"NetDimensions has always been true to its mission to make learning, performance support and knowledge sharing more accessible to global organisations," said Jay Shaw, CEO and founder of NetDimensions. "We are honored to be able to try to do the same for non-profit organisations that have to serve their efforts under very difficult conditions. As a company looking for ways to give back to society, NetDimensions is fully committed to building our relationship with LINGOs and to helping provide a learning technology that has an impact on the world."
About LINGOs
Created in 2005 as a means and community for organisations to share learning resources, LINGOs is continuously expanding as more organisations become aware of the value of membership.
LINGOs also serves as a central contact point for private sector organisations and individuals interested in assisting the sector who want to see their contributions of software, courseware, systems and services be leveraged across many organisations. LINGOs' Partners, learning leaders in the private sector, donate or subsidise access to their Learning Management Systems, eLearning development tools, synchronous, virtual classroom software, and industry-leading course catalogs through LINGOs to member agencies.
By providing a community for sharing learning resources and experiences, and the latest learning technologies and courses from our partners, LINGOs helps international NGOs increase the skill levels of their employees and therefore increase the impact of their programs. For more information, visit http://www.lingos.org.
About NetDimensions
Established in 1999, NetDimensions (AIM: NETD; OTCQX: NETDY) is a global provider of performance, knowledge, and learning solutions.
NetDimensions provides companies, government agencies and other organisations with talent management solutions to personalise learning, share knowledge, enhance performance, foster collaboration, and manage compliance programs for employees, customers, partners and suppliers.
Recognised as one of the talent management industry's top-rated technology suppliers in overall customer satisfaction, NetDimensions has been chosen by leading organisations worldwide including ING, Cathay Pacific, Hunter Douglas, Chicago Police Department, Geely Automotive, Fugro Group, and Fresenius Medical Care.
NetDimensions is ISO 9001 certified and NetDimensions hosted services are ISO 27001 certified.
For more information, visit http://www.NetDimensions.co.uk or follow @netdimensions on Twitter.