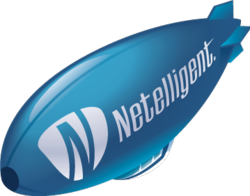 St. Louis, Missouri (PRWEB) May 01, 2013
NETELLIGENT Corporation, a data and cloud services company, announced today that they will quickly scale their Hosted Café Program, a channel reseller program that it began piloting two years ago. With four channel partners already in place, they recently hired Mandy Cozby as Channel Director to further develop the initiative and secure partnerships with 24 national resellers by early 2014.
Hosted Café will create a national market for Netelligent by identifying regional Cisco focused partners outside of Missouri that wish to offer cloud and managed services. In leveraging the expertise and the technology that Netelligent already has in place, these channel partners can white label Netelligent's offerings and differentiate themselves from their competition, without having to invest their own capital in building out data centers or acquiring the technology and talent to operate them. And unlike many other nationwide cloud providers with layers of bureaucracy, Netelligent's big enough to matter yet small enough to care approach means a higher closing ratio due to the flexibility and creativity that Netelligent can bring to the table. And Netelligent only sells directly in Missouri, so they will not be competing with their resellers while still bringing the expertise of also having walked in their shoes.
Netelligent has evolved with the demands of the market, and the result has been rapid growth over the last several years. When Netelligent was founded, their clients primarily owned their own data centers. At that time, the focus was to provide consulting services to help clients launch new technologies or provide upgrades to their existing technology. In recent years, companies started to realize that they had an alternative to building out these data centers or operations centers, and Netelligent stepped in to offer these services. Now the market is telling this story and Cisco resellers are recognizing the need to have a solid managed and cloud strategy, and most often a partnership approach like Hosted Café offers reduced risk and a faster time to market than an internal build out.
To Aaron Stone, President and CEO of Netelligent, the Hosted Café Program is the next logical step in the evolution of the company and will account for more than 50 percent of Netelligent's revenue growth over the next several years. Stone's idea for the Hosted Café product line came from his realization that companies would be able to better focus on their core business if they outsourced their non-strategic IT infrastructure. And the strategy to partner with established regional resellers made much more sense to him than trying to grow national sales and marketing operations within the company.
Netelligent continues to ride the wave of evolution and growth to impressive revenue numbers. Between 2010 and 2012, their revenue jumped from $19.7 million to $33.1 million, a 68 percent increase, and the company projects about $50 million in revenue for 2015. Stone knows that the growth and success of the business depends on its most important resource, and to that end, he is implementing a similar strategy that his clients did when they decided to outsource their IT needs to Netelligent. "We're trying to offload some of the legal, HR and benefit type of work from our HR team to an outside firm so they can focus more on recruiting, training and development," Stone said. Netelligent recently moved their 70 employees into a new 21,000 square foot headquarters, and expects to have about 110 employees by 2016.
About Netelligent
Netelligent is a full service Cisco-focused data and cloud services company, offering consultation, planning, design, implementation and support for a full range of hosted services, including telephony, networking and productivity equipment and software. Founded in 2003 and headquartered in Chesterfield Missouri, they are Cisco Master Cloud & Managed Services Certified, a Cisco Master Unified Communications Certified Partner and ITIL & SOC II Certified. Additional information about Netelligent can be found through their website at http://www.netelligent.com.
###