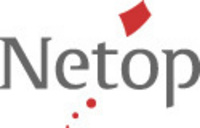 Customer demand for secure unified communication is growing tremendously and is by far the fastest growing segment in the remote operation market. By combining our expertise and experience in remote-control solutions with the innovative unified communications capabilities of Netop Live Communicator, we are securing Netop's position as a leader in this market
Chicago (PRWEB) February 3, 2009
Today Netop unveiled Netop Live Communicator Suite 3.4, the newest version of its online collaboration and communications tools. Part of the worldwide leader's family of software solutions for desktop management, unified communications, advanced training and instruction, this suite of online communications tools allows companies to use live chat, audio and video, file sharing and more for secure internal employee collaboration and customer support, across the hall or around the world. Netop Live Communicator 3.4 includes Netop Live Communicator for secure communication and collaboration, Netop Live Web-Chat for online text chat, and Netop Live Web-Call for online audio and video communications.
Netop Live Communicator is a hosted solution that was developed for today's companies and organizations that understand the value of online communication and collaboration for employees. A robust, yet easy-to-use tool, Netop Live Communicator eliminates both the technical and geographic boundaries for real-time enterprise collaboration. Employees install a small piece of software on their PCs, and then they can "meet" face to face via Web-based video and are free to talk, chat, conduct training, hold conferences, and share desktops and documents, no matter where they are located. With the highest level of security, all Netop Live Communicator communication is encrypted and logged for subsequent documentation.
"With our highly secure, all-in-one, online communications solution, employees can talk, chat, participate in training and conferences and share desktops and documents anytime, anywhere," said Netop CEO Kurt Bager. "Netop Live Communicator supports the high-quality, timely employee communication and collaboration that companies need to be successful while saving them the valuable time and resources previously expended for travel to face-to-face meetings.
This upgrade to Netop Live Communicator features advanced support for conference communications. When used as a conference tool, Netop Live Communicator now allows participants to share multiple videos and applications from multiple sources. In addition, the conference leader can use Netop Live Communicator to ask participants to work together in breakout sessions and then return to the main conference. Audio sources during a Netop Live Communicator conference are now mixed on the Communications Manager Server, resulting in lower bandwidth consumption for uses, enhanced quality of sound and support for more simultaneous participants.
"Customer demand for secure unified communication is growing tremendously and is by far the fastest growing segment in the remote operation market. By combining our expertise and experience in remote-control solutions with the innovative unified communications capabilities of Netop Live Communicator, we are securing Netop's position as a leader in this market," added Bager.
Netop also offers businesses and organizations new and innovative ways to communicate personally with their external customers over the Internet. Netop Live Web-Chat allows companies to deliver live customer service directly from their Web sites. By simply clicking on a banner on the Web site, customers can connect one on one with service representatives using live text chat. For example, when customers are booking airline tickets online and have trouble finding schedule information with one simple click, they can use Netop Live Web-Chat to connect directly and personally with an airline reservations agent who is available to help them. This eliminates waiting on hold on the telephone, choosing from endless options on a voice mail system or sending emails that aren't answered until the next day - or even later. The customers can chat with the airline employee, who immediately guides them as they search the Web site.
With Netop Live Web-Call , customers also click on a banner on a company Web site to share audio chats, computer screens and video with company representatives in a secure and flexible environment.
The Netop Live Communicator Suite became a part of the Netop family of software solutions with the company's June 2008 acquisition of Medianet Innovation's, sales organization and development division and the execution of a worldwide exclusive contract with Medianet.
About Netop Solutions A/S
Netop Solutions A/S, formerly known as Danware A/S, develops and markets software solutions that enable swift, secure and seamless transfer of screens, sound and data between two or more computers. The company has three business areas: Netop IT Administration, Netop Education and Netop Communication. The core IT Administration product, Netop Remote Control, enables remote control of one or more computers. The Netop Education business consists of Netop and Vision software solutions for computer-based classroom teaching. Netop Communication consists of modern solutions for unified communications and collaboration and includes products such as Web, video and audio conferencing; secure chat; one-button click to talk; and desktop and file sharing. Netop has subsidiaries in the United States, the United Kingdom, Germany, China and Switzerland, and the Netop solutions are sold in more than 80 countries. Netop Solutions A/S shares are listed on the Copenhagen Stock Exchange and are part of the SmallCap+ index. For further information, please see http://www.netop.com.
###