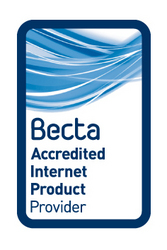 Achieving Becta accreditation was no easy feat the first time around, but being re-accredited is testament of Netsweeper's dedication and extensive expertise in the business of Internet content filtering. Andrew Graydon, COO, Netsweeper
(PRWEB) October 7, 2010
Netsweeper, a global provider of Internet content filtering and web threat management solutions, is proud to announce it has successfully completed testing and has upheld its Becta accreditation for Internet filtering services to the education sector.
"Achieving Becta accreditation was no easy feat the first time around, but being re-accredited is testament of Netsweeper's dedication and extensive expertise in the business of Internet content filtering," said Andrew Graydon, COO of Netsweeper. "Here at Netsweeper we hold our achievements very high, and being Becta accredited is something of which we are all extremely proud."
Achieving Becta (British Educational Communications and Technology Agency) accreditation required the Netsweeper application to accurately categorize and then block access to a list of sites deemed inappropriate or those that posed as a threat to pupils while online. Most importantly, Netsweeper was required to ensure access to websites noted in a dynamic list from the Internet Watch Foundation (IWF) was prohibited. Other Netsweeper content categories that are also considered inappropriate include: Adult Images, Alternative Lifestyles, Pornography, Gambling, Criminal Skills and Substance Abuse.
"Being Becta accredited enhances Netsweeper's position as the leading Internet filter provider to UK educational institutions. It acknowledges that Netsweeper has demonstrated a sound understanding of the education market and its ever evolving needs, and responded with a product that can be easily and effectively deployed. By utilizing Netsweeper, school administrators can ensure that their pupils are learning safely and efficiently," stated Perry Roach, CEO of Netsweeper. "We believe Netsweeper should be the natural choice of all educational establishments and we look forward to helping our partners build upon our mutual success to date."
About Becta
Becta, the British Educational Communications and Technology Agency is the government agency for Information and Communications Technology (ICT) in Education. Its role is to assist government in using technology to raise educational standards. It also encourages schools and colleges to become effective and critical purchasers and users of ICT.
About Netsweeper
Netsweeper is a Becta accredited provider of Internet content filtering and web threat management solutions uniquely designed for education network providers, school district networks and independent schools. Netsweeper solutions protect pupils from inappropriate or harmful web content, web-borne viruses and personal identity threat risks, while empowering IT and education authorities. Netsweeper is headquartered in Canada with regional offices in London, United Kingdom, India and Australia, plus has a network of resellers in the Middle East, United States and the APAC region.
###