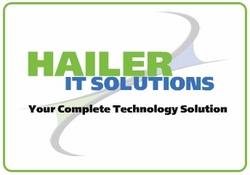 We are pleased to work with Hailer IT
Rutherford, NJ (PRWEB) February 17, 2010
Core180, an industry-leading telecommunications network integrator, announced today that it has selected Hailer IT Solutions to assist with the design and maintenance of advanced Ethernet infrastructures that will support select Core180 customers. 
As part of this engagement, Hailer IT will help design private IP architectures ensuring the reliability and performance required to accommodate Core180's high bandwidth private networking solutions.  In addition, Hailer IT will assist with the integration and support for Core180's Ethernet switching platform.
"We are very happy to have been given the opportunity to work with Core180," said Anthony Lobretto, President at Hailer IT Solutions LLC. "Our engineers were able to successfully leverage their experience gained in the government and financial sectors and apply these time proven best practices in conjunction with Core180's network design.  We are confident that we are able to deliver unique, state-of-the-art solutions that will help Core180 provide a competitive edge in the telecommunications industry for years to come."
"We are pleased to work with Hailer IT," said David Baule, CEO of Core180. "We selected Hailer IT for their out-of-the box approach to complex solutions and their extensive experience in the networking technology field. We feel that this partnership will be a powerful collaboration as we continue to grow our private networking needs."
About Hailer IT Solutions
Hailer IT Solutions provides innovative technology solutions to businesses in the New York/New Jersey metropolitan area. With over 10 years' experience in the networking arena, Hailer IT Solutions is the choice for all of your networking technology needs. Services include financial network infrastructure, network design and integration, network security, wireless networking, and voice and data cable installation. For more information, please visit hitsolutions.biz.
About Core180
Core180 is a telecom network integrator that provides "Purpose-Built" networking solutions to government agencies, large enterprises, carriers and systems integrators. The company utilizes its proprietary platform to design, deploy and manage networks that meet each client's individual needs. Benefits include improved network flexibility, control and visibility with reduced expense and operational efforts.Core180 maintains offices in Metro New York (Hoboken, N.J.) and in the Washington, DC region (Fairfax, VA). For more information, please visit core180.com.
Media Contact:
Anthony Berardo
Berardo Marketing Group, LLC
201-970-7698
http://www.bmg-website.com
# # #