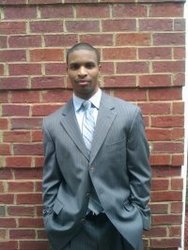 "Success in this industry is not in finding the right person, but in becoming the right person." Dr. Forrest Shaklee
Atlanta, GA (PRWEB) November 24, 2009
Veteran Internet Business Strategist and consultant, Donny Gamble has recently transitioned into the network marketing industry where he plans on helping people create wealth by combining Internet Marketing with Network Marketing. He trains people on how to develop brands for themselves, instead of just promoting the company that they belong to.
Donny has recently discovered a scientific system that allows one to brand themselves by using attraction marketing to help further develop a relationship with their prospects. This MLM Lead Generation System has been known to generate in upwards of 100 leads per day to a lot of the members that are currently using the system. Studies have been shown that conversion rates are higher when people actually see a real video of an actual person instead of just words or images.
This system also takes into account of a strategy that is known as the funded proposal. This concept is where a prospect puts their name and email address into a form on a website, but does not join the particular company that the person is involved in. That person is then sent follow-up messages through a newsletter on other products that are recommended by the owner of the list. This gives the list owner the ability to make additional income on sales generated from their newsletter.
If an individual is currently a network marketer and aren't leveraging the Internet to generate leads to their business, they will continue to struggle because once their resources get exhausted, they must definitely uncover new ways to generating prospects into their business. If a person is leveraging the Internet for their MLM business and aren't doing any form of attraction marketing, then their competition will continue to dominate them because they will have the ability to generate tons more leads.
Therefore, using a proven lead generating system or software can ensure you potential and viable leads. A successful business basically resides on the efficiency of the man-power nurturing it. Select the ones who have that potential to understand and navigate your business in the correct direction.
Understanding the latest trends related in the business field is equally important. As in every business, one requires the mental strength to endure success and failures alike. The secret behind any successful entrepreneur is hard work and in today's electronic age, one does not have to wait too long to bore the fruits of their hard work. One will see the exquisite change taking place right before them instantly.
If any entrepreneur is interested in partnering with the fastest growing team with a million dollar company that is on the verge of exploding into its next growth stage, visit Passive Income Producer and sign up for the free webinar and Donny Gamble will call to setup an interview.
Donny Gamble
(614)260-0938
# # #