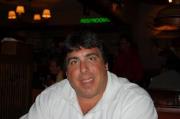 Rent My Vacation Home Completes 83 Office Network of Vacation Rentals.
New York, NY (PRWEB) February 09, 2013
My Rent My Vacation Home.com is now complete with 83 offices and websites that represent major network ability by combining many vacation rental sites into one easy to use interface. Some of the major websites include Rent Disney World vacation homes.com and Rent Disneyland Vacation Homes.com. But the office is also broken down into sections, such as Rent My Ski Home.com and Rent my ocean home dot com.
The offices are also part of the RMVH network. The network is in every state by typing the letters RMVH in front of any state and then.com. This large network enables verification of the vacation home rentals. A list of all the offices and their websites can be seen on http://www.Rentmyvacationhome.com.
Vacationers no longer have to search all over the Internet to find a vacation rental. Now they can search 83 vacation rental websites with one search. Then Find the rental and book the room, just as they would a hotel. The vacationers can also save the search and even bid on different homes, while securing the room with insurance provided by the 83 websites.
Vacation homeowners with one form can list their home on 83 websites throughout the United States for one low fee of $16 per month and a 30 day trial. Due to the snowstorm in the Northeast, some of the offices will be closed this weekend, starting February 8 until the roads are safe.