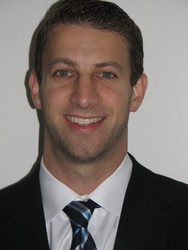 Productive Network Marketing (PNM) is designed to truly equip and empower individuals for their own independent success in building profitable businesses and income in network marketing
Dallas, TX (PRWEB) February 2, 2009
Well known network marketing consultant and trainer, Scott Rogers has just released an extensive training resource and community for the network marketing and home business industry -- which looks to provide a unique educational experience and in-depth training for its members.
This new resource is called "Productive Network Marketing", and appears uniquely different in regards to the current selection of training materials available in the home business industry.
"Productive Network Marketing (PNM) is designed to truly equip and empower individuals for their own independent success in building profitable businesses and income in network marketing," explains Rogers. Scott suggests that, "Most people in network marketing struggle to achieve significant success because they are not taught effective, leveraged, and professional business building and marketing methods."
This new training resource is said to provide people with that necessary education that helps them develop their own personal skill sets and business game plan; which in turn, can allow them to achieve better results than the majority of the industry.
Scott believes that network marketing training must be improved to better help those in the industry with proven, step by step help that is significantly more effective than what is currently taught.
To learn more about this training resource and community, please visit: Productive Network Marketing
About Productive Network Marketing: "PNM" was created by network marketing consultant, trainer, and author Scott Rogers -- who has trained and helped thousands of individuals in assisting them to achieve true success in the network marketing and home business industry; through value-based education.
# # #