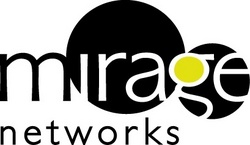 As a financial and operational services organization, we need to ensure that we fully secure our network
AUSTIN, Texas (PRWEB) July 8, 2008
Because network threats often propagate after an endpoint is fully screened and admitted to a network, Kolb+Co. recognized the importance of continuously monitoring endpoint network activity and enforcing behavioral policies. An endpoint exhibiting out-of-policy behavior can be quarantined and isolated from the rest of the network, protecting against botnets, viruses and other malware as well as against individuals who make unauthorized attempts to access network resources.
"As a financial and operational services organization, we need to ensure that we fully secure our network," said Les Tarjan, Shareholder at Kolb+Co. "Mirage's NAC technology and Delta Communications' support and services enable us to ensure our endpoints are compliant with policy and to protect our data from unauthorized access, preventing costly business interruptions."
Mirage's NAC solution enables maximum network performance by controlling network access, isolating non-compliant and threatening endpoints, and providing self-remediation capabilities. Mirage's network-based solution requires no agent software, deploys virtually inline, and works in any network environment.
"We are pleased that Kolb+Co. selected Mirage to protect its network," said Trent Fitz, vice president of marketing for Mirage Networks. "Customers in every industry have come to rely on us for the easiest and most cost effective solution for controlling network access, maximizing network uptime, and enforcing security policy across every device on their network."
About Kolb+Co.
Kolb+Co. is a financial and operational consulting services firm serving manufacturing, wholesale distribution, construction, non-profit and healthcare clients. The firm was founded in 1960 and continues to evolve to meet the changing needs of closely held businesses. Their 110 employees, including 13 shareholders, serve their clients out of their corporate headquarters in Brookfield Wisconsin. Integrity, responsiveness, knowledge and trust - the foundation upon which their firm began - remain at the core of their client relationships and team member relationships today. See http://www.kolbco.com for more information.
About Delta Communications
Delta Communications has become synonymous with reliability, quality and cutting edge technology in companies throughout the Midwest. For many customers, Delta provides a complete service solution for technology infrastructures, leaving companies free to focus on their core business. Their consultants and technical specialists deliver cutting edge business systems, leveraging their customers' existing assets and combining them with the latest proven technology. Established in 1973, Delta has professionals that have been in the IT and Telecommunications Industry for an average of over 20 years. For more information visit http://www.deltacommunications.com.
About Mirage Networks
Mirage Networks, Inc. is the leading provider of Network Access Control (NAC) solutions. Mirage's patented technology gives organizations control of all network devices, increases network uptime, ensures policy compliance, and reduces operational costs. Mirage's NAC appliances work in all network environments, deploy virtually inline, and require neither signatures nor agents to enforce policy and terminate zero-day threats. Mirage Networks is a consistent winner of industry awards and recognition. Learn more about Mirage Networks at http://www.miragenetworks.com, or visit the Mirage CTO blog at http://www.mirageblog.com.
© 2008, Mirage Networks, Inc. All rights reserved worldwide. Mirage Networks, its product and program names and design marks are trademarks of Mirage Networks, Inc.