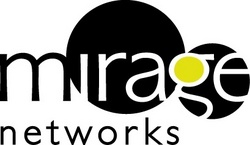 We're not providing nice-to-have network security
AUSTIN, Texas (PRWEB) August 5, 2008
Mirage's NAC solution enables maximum network performance by controlling network access, isolating non-compliant and threatening endpoints, and providing self-remediation capabilities. Mirage's network-based solution is the easiest NAC solution to deploy, as it requires no agent software, deploys virtually inline, and works in any network environment.
"We're not providing nice-to-have network security," said Trent Fitz, vice president of marketing for Mirage Networks. "Mirage's NAC solution is helping customers protect the productivity of mission critical networks and the City of Overland Park is leveraging NAC innovations to stay ahead of today's network threats and keep the city's emergency services running without interruption. We're extremely pleased to expand our relationship with them."
Mirage solutions are made available through Authorized ChannelFirst Partners and can also be delivered as a managed service.
About The City of Overland Park, Kansas
With over 170,000 residents, the City of Overland Park is the second most populous city in Kansas. Money Magazine named Overland Park as the ninth most desirable place to live in U.S. central cities with populations of more than 100,000. To learn more visit http://www.opkansas.org.
About Mirage Networks
Mirage Networks, Inc. is the leading provider of Network Access Control (NAC) solutions. Mirage's patented technology gives organizations control of all network devices, increases network uptime, ensures policy compliance, and reduces operational costs. Mirage's NAC appliances work in all network environments, deploy virtually inline, and require neither signatures nor agents to enforce policy and terminate zero-day threats. Mirage Networks is a consistent winner of industry awards and recognition. Learn more at http://www.miragenetworks.com or visit the Mirage CTO Blog at http://www.mirageblog.com.
© 2008, Mirage Networks, Inc. All rights reserved worldwide. Mirage Networks, its product and program names, and design marks are trademarks of Mirage Networks, Inc.