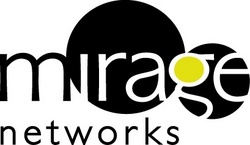 In analyzing the responses, it's clear that controlling network access is one of the highest priorities in all organizations
AUSTIN, Texas (PRWEB) August 26, 2008
The independent research, conducted through an online survey, was commissioned by Mirage Networks to gather data about the state of network access control in corporate networks. The survey analysis shows that IT departments of all sizes have serious concerns about controlling network access. Many respondents did not believe their organizations focused network access policies on the greatest areas of business risk.
"In analyzing the responses, it's clear that controlling network access is one of the highest priorities in all organizations," said Sheila Baker of Opine Consulting. "But deploying the appropriate technology is being hindered to some extent by a lack of focus on policy, and is often being driven by operations or security departments and not by the business units. Despite organizational obstacles, the recognized need is highlighting a gap in most security architectures where network access control solutions could be filling that gap."
A summary of the key findings from the study include:
86 percent of respondents indicated that controlling network access was very important or important compared to other security issues 45 percent of respondents were not confident or only somewhat confident they know of every endpoint that connects to their network 43 percent are either unsure or do not believe their organization focuses their network access policies and controls on the greatest areas of business risks to their organization For those respondents with plans to deploy Microsoft NAP, the most common security solutions to integrate with are NAC (69 percent) followed by intrusion detection/prevention (55 percent) 87 percent of respondents indicated standards are important or very important in deploying a Network Access Control (NAC) solution More than half of respondents (51 percent) are concerned about job loss in the case of a security breach on their network While Microsoft NAP deployments seem to be slowed by complexity and lack of Microsoft Vista adoption, another key finding of the survey indicates that NAC solutions are recognized by IT professionals as a complementary solution to NAP and may actually increase NAP adoption. Full-cycle NAC solutions offer coverage for non-Windows endpoints and provide ongoing threat detection that supplements Microsoft NAP's pre-admission checks.
"In today's era of mobility, there is simply no clear perimeter to stop the bad guys from coming in," said Trent Fitz, vice-president of marketing for Mirage Networks. "Organizations across all industries are recognizing the greatest threat to the network is the endpoint that connects to the interior. Once inside, endpoints of all types become conduits for web-based threats and other malware to propagate within the network. Customers around the world are deploying Mirage's patented NAC solution to enable their networks to thrive in the midst of these challenges."
Designed specifically to address the challenge of protecting the network interior, Mirage's NAC solution enables maximum network performance by controlling network access, isolating non-compliant and threatening endpoints, and providing self-remediation capabilities. Mirage's network-based solution requires no agent software, deploys virtually inline, and works in any network environment.
To read the full report titled IT Security Survey: Controlling Network Access contact Mirage Networks or visit http://nac.miragenetworks.com/controllingnetworkaccesssurvey.
Survey Methodology
An independent database of IT professionals was emailed and invited to participate in an online survey regarding IT security and controlling network access. The survey was conducted using SurveyMonkey and participants were not identified. There were a total of 194 respondents, representing a variety of IT functions and companies that ranged in size from small businesses with less than 100 endpoints to large enterprises with more than 10,000 endpoints. Respondents were not compensated for participating in this survey but were offered a copy of the final report. The survey was sponsored by Mirage Networks.
About Mirage Networks
Mirage Networks, Inc. is the leading provider of Network Access Control (NAC) solutions. Mirage's patented technology gives organizations control of all network devices, increases network uptime, ensures policy compliance, and reduces operational costs. Mirage's NAC appliances work in all network environments, deploy virtually inline, and require neither signatures nor agents to enforce policy and terminate zero-day threats. Mirage Networks is a consistent winner of industry awards and recognition. Learn more at http://www.miragenetworks.com or visit the Mirage CTO Blog at http://www.mirageblog.com.
© 2008, Mirage Networks, Inc. All rights reserved worldwide. Mirage Networks, its product and program names, and design marks are trademarks of Mirage Networks, Inc.