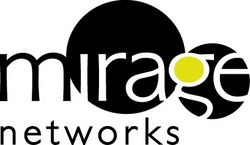 The challenge we face is that students are now bringing a wide range of devices onto the campus network
AUSTIN, Texas (PRWEB) September 3, 2008
"The challenge we face is that students are now bringing a wide range of devices onto the campus network," said Jeffrey Martin, Technology Coordinator at Northwood School. "We want all students to have network access, but in order to provide that access we must do it in a secure way. The Mirage solution allows us to accommodate each endpoint on the campus network while still protecting our infrastructure from network threats and out-of-policy endpoint behavior."
Mirage's NAC solution enables maximum network performance by controlling network access, isolating non-compliant and threatening endpoints, and providing self-remediation capabilities. Mirage's network-based solution is the easiest NAC solution to deploy, as it requires no agent software, deploys virtually inline, and works in any network environment.
"We are pleased to have Northwood School join our list of education customers who selected Mirage for its effectiveness in securing unmanaged endpoints," said Trent Fitz, vice president of marketing for Mirage Networks. "We will continue our focus on securing unmanaged endpoints, which is critical for the dynamic networks of schools, colleges, and universities."
Mirage solutions are made available through Authorized ChannelFirst Partners and can also be delivered as a managed service.
About Northwood School
Since its founding in 1905, Northwood School has offered outstanding scholastic and athletic programs in a stimulating environment. Northwood School is an independent, co-educational college preparatory school serving a boarding and day population of 170 students in grades 9 to 12. Located in the Olympic village of Lake Placid, New York, Northwood offers students a unique combination of rigorous academic preparation, wilderness appreciation, and athletic competition. Northwood students are a diverse population representing over a dozen countries and twenty-five states. Learn more by visiting http://www.northwoodschool.com.
About Mirage Networks
Mirage Networks, Inc. is the leading provider of Network Access Control (NAC) solutions. Mirage's patented technology gives organizations control of all network devices, increases network uptime, ensures policy compliance, and reduces operational costs. Mirage's NAC appliances work in all network environments, deploy virtually inline, and require neither signatures nor agents to enforce policy and terminate zero-day threats. Mirage Networks is a consistent winner of industry awards and recognition. Learn more at http://www.miragenetworks.com or visit the Mirage CTO Blog at http://www.mirageblog.com.
© 2008, Mirage Networks, Inc. All rights reserved worldwide. Mirage Networks, its product and program names, and design marks are trademarks of Mirage Networks, Inc.