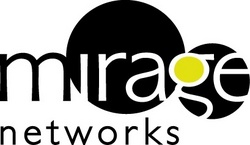 Mirage's full-cycle NAC capabilities assure a level of network availability that anti-virus and anti-spyware solutions alone can't promise.
AUSTIN, Texas (PRWEB) September 15, 2008
"Like any business, we rely on our corporate network to keep our operations running smoothly," said David Cohen, director of information technology for Waterfront Toronto. "Mirage fit our needs perfectly by giving us an agentless, hardware agnostic, behavior-based solution that stops zero-day threats and prevents unauthorized endpoint behavior."
Access 2 Networks, a Canadian-based partner of Mirage, is assisting Waterfront Toronto in the initial deployment of the solution. "Mirage's NAC solution is a natural fit for organizations that have concerns about today's complex threat environment and its impact on operations," said Frank Rondinone, President of Access 2 Networks. "Mirage's full-cycle NAC capabilities assure a level of network availability that anti-virus and anti-spyware solutions alone can't promise."
Mirage's NAC solution enables maximum network performance by controlling network access, isolating non-compliant and threatening endpoints, and providing self-remediation capabilities. Mirage's network-based solution requires no agent software, deploys virtually inline, and works in any network environment.
"Like many of our customers, Waterfront Toronto's primary concern is ensuring network availability to support its business," said Trent Fitz, vice president of marketing for Mirage Networks. "Mirage's NAC solution has set the standard for enabling organizations to get the most out of their networks, and Waterfront Toronto's selection of Mirage is further validation of that."
Mirage solutions are made available through Authorized ChannelFirst Partners and can also be delivered as a managed service.
About Waterfront Toronto
The Government of Canada, the Province of Ontario and the City of Toronto created Waterfront Toronto to oversee and lead the renewal of Toronto's waterfront. Public accessibility, design excellence, sustainable development, economic development and fiscal sustainability are the key drivers of waterfront revitalization. Learn more at http://www.waterfrontoronto.ca.
About Access 2 Networks
Access 2 Networks enables companies to manage and protect their networks against internal and external security threats. From fully managed services to security training, it offers a broad spectrum of security solutions designed to help you focus on your core business. Access 2 Networks is focused on providing network security services such as firewalls, virtual private networks, intrusion detection, content filtering, vulnerability assessments and network audits. Learn more at http://www.access2networks.com/.
About Mirage Networks
Mirage Networks, Inc. is the leading provider of Network Access Control (NAC) solutions. Mirage's patented technology gives organizations control of all network devices, increases network uptime, ensures policy compliance, and reduces operational costs. Mirage's NAC appliances work in all network environments, deploy virtually inline, and require neither signatures nor agents to enforce policy and terminate zero-day threats. Mirage Networks is a consistent winner of industry awards and recognition. Learn more about Mirage Networks at http://www.miragenetworks.com, and visit the Mirage CTO blog at http://www.mirageblog.com.
© 2008, Mirage Networks, Inc. All rights reserved worldwide. Mirage Networks, its product and program names and design marks are trademarks of Mirage Networks, Inc.