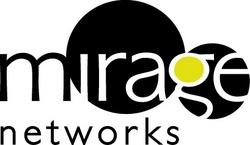 Due to growing concerns over the security of real-time control systems, such as SCADA devices, it was important for us to address this issue as part of our overall network security strategy
AUSTIN, Texas (PRWEB) July 29, 2008
"Due to growing concerns over the security of real-time control systems, such as SCADA devices, it was important for us to address this issue as part of our overall network security strategy," said Eric Rivard, director of IT for Valley Center Municipal Water District. "Mirage's NAC technology and Security On-Demand's NAC On-Demand™ management services enable us to ensure that the thousands of remotely managed endpoints on our network are compliant with policy and our data is protected from unauthorized access, preventing interruptions to operations."
The solution is managed and supported by Security On-Demand™, the industry's first and only provider of full-cycle managed NAC services. Security On-Demand provides managed security services "in the cloud" based on a "Security-as-a-Service" subscription model. As part of their services, Security On-Demand provides monitoring, alerting, management, reporting and support of Valley Center's IT security infrastructure which in turn creates improved ROI and greater value for Valley Center to own the Mirage NAC solution.
Peter Bybee, president and CEO of Security On-Demand said, "Utilizing Mirage technology as a key component of the Valley Center's security strategy allows many advantages, including better visibility to integrated network and security data, real-time status of security threats, and for the first time a unified dashboard that integrates all security information, alerts, and tickets, in a single location."
Mirage's NAC solution enables maximum network performance by controlling network access, isolating non-compliant and threatening endpoints, and providing self-remediation capabilities. Mirage's network-based solution requires no agent software, deploys virtually inline, and works in any network environment.
"SCADA technology is critical to many organizations with automated monitoring and control processes, including water, chemical, broadcasting, rail, power, gas and oil facilities," said Trent Fitz, vice president of marketing for Mirage Networks. "The security of these systems is essential for both safety and business continuity. We are pleased that customers like the Valley Center Municipal Water District have come to rely on us for the easiest and most cost effective solution for controlling network access, maximizing network uptime, and enforcing security policy across every device on any network, no matter how complex."
About Valley Center Municipal Water District
Valley Center M.W.D. is a special district, authorized by the State Legislature under the Municipal Water District Act of 1911. The District supplies water, wastewater treatment and reclamation services for approximately 2,750 customers through two facilities. Under the ongoing guidance of its locally elected five-member Board of Directors, the District has responded to changes within its service area. To meet the water needs of its customers throughout its 100 square mile service (64,253 acres), the District has constructed a water system that today consists of reservoirs, water lines, aqueducts, pumps and emergency storage stations. Learn more at http://www.vcmwd.org.
About Security On-Demand
Security On-Demand is the leading provider of comprehensive On-Demand compliance and security solutions. Through leveraging their unique On-Demand security architecture model, Security On-Demand helps organizations maintain compliance with industry regulations, manage risk, and protect themselves from security threats. The Security On-Demand platform utilizes "Software-as-a-Service" delivery model to provide the benefits of rapid deployment, zero maintenance, and no upfront capital costs. More information about Security On-Demand can be found at http://www.securityondemand.com.
About Mirage Networks
Mirage Networks, Inc. is the leading provider of Network Access Control (NAC) solutions. Mirage's patented technology gives organizations control of all network devices, increases network uptime, ensures policy compliance, and reduces operational costs. Mirage's NAC appliances work in all network environments, deploy virtually inline, and require neither signatures nor agents to enforce policy and terminate zero-day threats. Mirage Networks is a consistent winner of industry awards and recognition. Learn more about Mirage Networks at http://www.miragenetworks.com, or visit the Mirage CTO blog at http://www.mirageblog.com.
© 2008, Mirage Networks, Inc. All rights reserved worldwide. Mirage Networks, its product and program names and design marks are trademarks of Mirage Networks, Inc.