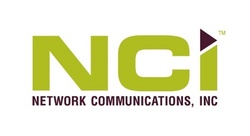 With Omniture's superior analytics capabilities, our brands will be better able to analyze their site traffic more deeply and provide our customers with more targeted and beneficial results
LAWRENCEVILLE, Ga. (PRWEB) December 23, 2008
Omniture SiteCatalyst is recognized as the leading Web analytics solution on the market today. With Omniture, NCI will reap more robust Web analytics and reporting functionality to help its brands more effectively cater to its customers' needs.
"With Omniture's superior analytics capabilities, our brands will be better able to analyze their site traffic more deeply and provide our customers with more targeted and beneficial results," said Jim Newbill, director of online marketing and Web analytics, NCI. "In addition, the improved online analytics from Omniture will help our brands deliver not only an effective business-generating media solution for our advertisers but also sites that are 'go-to' resources and destinations for consumers."
For its Apartment Finder brand, NCI operates ApartmentFinder.com, the #1 consumer-preferred Web site featuring state-of-the-art searching and mapping features for apartment renters. Based on Omniture SiteCatalyst reports, ApartmentFinder.com has seen a 28% increase in its monthly unique visitors in September and October 2008, compared to the same period last year.
About Network Communications, Inc.
Network Communications, Inc. is the leading publisher of printed and online real estate information in North America. The company was acquired by Court Square Capital Partners in January of 2005. Its magazines are read by over 12 million readers in over 500 markets and deliver more than one million leads to advertisers each month. Network Communications' assets, The Real Estate Book®, Apartment Finder / Blue Book™, Mature Living Choices®, Black's Guide®, New Home Finder®, Enclave™, Unique Homes™, Kansas City Homes & Gardens™, Atlanta Homes & Lifestyles, Atlanta Home Improvement, At Home In Arkansas, Relocating in Las Vegas, Colorado Homes & Lifestyles, St. Louis Homes & Lifestyles, Seattle Homes & Lifestyles, and Mountain Living, include publications that millions of readers around the country turn to when looking for the latest information about the real estate and home design markets. Online magazine content can be accessed at http://www.livingchoices.com.