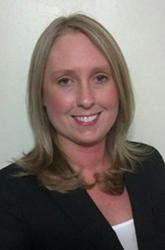 She believes all women deserve a place to shine and share their goals and passions with others, and that is what the Heart Link Network has to offer. - Pamela Reynolds
Winchester, VA. (PRWEB) October 27, 2012
The Heart Link Network® welcomes a new female networking Leader in Winchester, VA. Pamela is a Pharmaceutical sales representative and an Independent Beauty Consultant with Mary Kay Cosmetics she is dedicated to helping female business professionals connect, create meaningful relationships, grow their businesses, and succeed in the community.
THE HEART LINK NETWORK® was founded by Dawn Billings, entitlement and personality expert, and author of over 20 books. In 2008, Ms. Billings was selected as one of the nation's 80 emerging women leaders by Oprah magazine and The White House Project. In addition to her role as CEO of HLN, Dawn Billings is also an execu¬tive coach and highly sought-after speaker.
"Why did I create The Heart Link Women's Network? The answer is simple. I love helping women succeed. The Heart Link Network is built on the female endocrine system and is designed to help raise women's serotonin levels and release bonding hormones. This causes women to feel happy, positive and ready to risk living their dreams. Everything begins with a dream. That is what The Heart Link Network is all about. Helping women to live the dreams held deep within their hearts. As a personality expert, whose background is in psychology, I understand the importance of the female endocrine system, and used that knowledge to create a networking model that I believed would help women connect, bond and grow personally and professionally. My dream is that every woman would get a chance to experience what The Heart Link Network has to offer them." - Dawn Billings, Founder of The Heart Link Network.
The Heart Link Women's Network® is intimate, fun, and welcoming to all women. Professional women come together to showcase their business, products and services. Each woman attending showcases her business for 3 minutes with undivided attention. Each networking event offers a light lunch or dinner, and an opportunity to socialize with like-minded professionals.
Pamela's decision to take on a leadership position with the Heart Link Network was based on her belief in the organization's mission. It truly is designed to uplift women and help them succeed through developing lasting relationships with other women in their communities. She believes all women deserve a place to shine and share their goals and passions with others, and that is what the Heart Link Network has to offer. - Pamela Reynolds
The Heart Link Network® is committed to the success of women who have small businesses, and offers more networking locations than any other women's networking organization. No membership is required. The meeting fee is a nominal $25.00 and includes a light meal as well as a company-exclusive spot at the meeting. Women in business may go to http://www.22601.theheartlinknetwork.com to register for the next gathering. To see a full list of women networking locations, learn the generous benefits and perks of sponsoring a local chapter, or to submit an application to lead a chapter of The Heart Link Network®, visit http://www.theheartlinknetwork.com