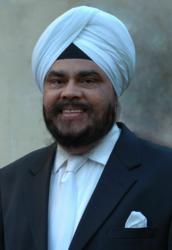 It is amazing to read how Dr. Singh rose from slums of India to mansions of America.
Oyster Bay, NY (PRWEB) June 26, 2013
Highlights of the seminar to be presented by author Dr. Harsimran Singh are as follows:

He will present a business opportunity that has changed the lives of thousands. All it needs is a positive attitude.
Dr. Singh's focus is to help people who are eager to make their first million starting with almost nothing.
Dr. Singh's success story has been featured in The NY Times, Fox News and many others.
Come to hear from extremely successful entrepreneurs who started with hardly any investment.
Visit http://www.DrSinghCoaching.com to download a free copy of Dr. Singh's book, "We Create Millionaires".
One can download an invitation to the event in Sheraton Hotel, Flushing, NY at 6.30 PM on July 16, 2013 and another event in Hilton Hotel in Iselin, NJ at 6.30 PM on July 30, 2013 by visiting the website http://www.DrSinghBooks.com.