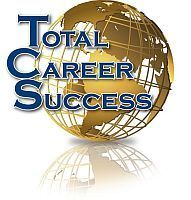 When you combine the best practices of networking with the virtual reach of Linkedin, you can achieve success far beyond your immediate circle of contacts and your wildest imagination.
Houston, TX (Vocus) April 16, 2010
Lewis Howes, pro-athlete, inventor and author of LinkedWorking, will be featured on Total Career Success, an Internet show on VoiceAmerica Talk Radio Network, at 11 a.m. Central on Monday, April 19. The show is designed to inform listeners and encourage them to achieve their career goals by featuring experts and business leaders to provide advice on job search and career advancement. LinkedWorking: Generating Success on the World's Largest Professional Networking Website is a little book that packs a lot of power. Lewis Howes is developer of SportsNetworker.com where he has put into practice the techniques he recommends to business people, consultants, and professionals to take their businesses, practices and careers to the next level through building relationships.
Howes shared, "When you combine the best practices of networking with the virtual reach of Linkedin, you can achieve success far beyond your immediate circle of contacts and your wildest imagination."
Lewis Howes represents sports companies and professional athletes with social media marketing and branding. He has created a niche around his sports passion simply by applying the power of internet marketing and traditional networking. Besides his own success in applying these strategies, Howes presents numerous success stories to demonstrate winning techniques in a variety of industries. He shares how to:
•See opportunities in everyone
•Identify capstones and weak ties
•Lead a life of altruism
•Harness the power of reconnection
•Be concise, compelling and value driven
•Persist patiently
"Lewis Howes is an inspiration," Sheryl Dawson, co-host shared. "He overcame a game changing injury early in his athletic career and redirected his energies in a creative way while remaining true to his passion."
Ken Dawson, Total Career Success show host added, "Lewis understands the dynamics of building relationships, whether in person or online. A genuine relationship must reflect the elements of knowing, liking and trusting. You can't help but like an All-American who loves to connect with people as much as he does with sports teams! "
To listen to the broadcast, please visit voiceamerica.com and click on the Total Career Success icon. The show will air live at 9 – 10 a.m. Pacific time on April 19 and will then be available as an archive on the web site or to be downloaded to MP3 players and cell phones, or from iTunes http://www.itunes.com/podcast?id=311541702 For 7 free videos on career transition for boomers and every generation, visit http://www.betterjobbetterlife.com
About Lewis Howes
Lewis Howes, a previous two sport collegiate All-American, is also the NCAA All-Division Record Holder for the most receiving yards in a single football game (418 yards, the current unofficial World Record). As an athlete, Lewis was featured on ESPN and in Sports Illustrated. He graduated from Principia College with his degree in Sports Management and has been involved with the sports industry since his retirement from professional football. He founded the Sports Executives Association and SportsNetworker.com which helps him connect sports executives around the world both online and through events. Lewis also represents sports companies and professional athletes with social media marketing and branding. Lewis has successfully translated the mental and physical tools learned in sports to the business world. In addition to Sports Networker, Lewis is the co-author of the LinkedIn success book, LinkedWorking: Generating Success on the World's Largest Professional Networking Website. For more information visit sportsnetworker.com
About Total Career Success
Total Career Success, which is broadcast on VoiceAmerica, the world leader in Internet Talk Radio, aims to engage listeners in new ways of thinking about their potential, their goals, and their future. The show hosts are Ken and Sheryl Dawson, principals of Total Career Success, Inc. and authors of Job Search: The Total System, 3rd edition. They have served corporations in outplacement and career development as well as talent management optimization for 30 years in their consulting firm Dawson Consulting Group. The show presents guests who are experts in their fields to share the lessons they have learned in succeeding in their various areas of excellence and to discuss tips about a broad range of career issues, from specific career opportunities, to industries and workplace changes, to financial and career advancement considerations. To access their new free job search and career transition video series visit http://www.betterjobbetterlife.com For more information, visit totalcareersuccess.com
# # #