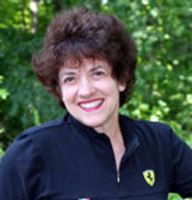 I wanted to launch the ebook with giving people at least a chance to experience coaching, to get results more quickly.
Williamsburg, VA (Vocus) January 22, 2009
You've met them at networking events: people who hang around the edges. Usually they're the introverts or shy business people. Even though the explosive growth of social networking in 2008 is undeniable, the best of business networking, particularly when the economy is down, combines both online and in-person, and that's why sales veteran, Patricia Weber's new ebook is a must read, and do.
"My ebook includes some similar problems my coaching clients bring to me," says Weber. "My blog, Sales Tips for Introverts, talks about these problems." Weber wrote this ebook to help introverts, shy and just sales reluctant, who either might start a business during an economic downturn, or are in business already, yet suffer from faulty thinking, "My expertise will bring in sales revenue." Networking Secrets for Sales Reluctance gives a specific way introverts in particular will appreciate: an internal step by step process with at least seven specific network reluctance examples.
Weber uncovered some recurring patterns in networking beliefs in over 200 introvert and shy salespeople who answered an online survey. This ebook is for women in sales who claim they get queasy just thinking about them. It is also for the financial planners who are out networking but seem to never meet the right people. It's for freelancers like accountants, husband and wife teams, or women in sales who claim they have to go to too many to make it worthwhile.
As someone trained by extroverts through her early sales career she claims, "Introverts have some specific needs when it comes to networking, and being an INTJ in Myers Briggs type talk, I can tell you trying to be an extrovert is not the way." After hearing over and over again similar feelings about networking "getting no where," Pat had it and decided to get this information to those introverts and shy who want to know this in an affordable way and format.
One of Weber's teleclass participants, Gail Cort, FitnFoxyLifestyle Coachingclaims her networking reluctance gone: "I was thinking that I am not a good sales person. I am more of a doer. I have been going NOWWHERE fast and I hated the thought of pitching a sale, picking up the phone was daunting. Now I feel more confident about it with what you introduced. I am ready to talk with potential clients without feeling like a used car salesman (woman.)"
"I wanted to launch the ebook with giving people at least a chance to experience coaching, to get results more quickly." Weber's ebook is now available for ordering, along with a complimentary short personal coaching session for anyone who purchases the ebook. Go to http://www.introvertsellingtips.com for sample accompanying audios and details.
About Professional Strategies Inc:
Patricia Weber is a nationally recognized expert as a Business Coach for Introverts, and serves clients around the world since 1990. Pat offers a wide array of professional development services including business coaching, training, and personal coaching for the public and private sector.
For more information, visit http://www.prostrategies.com or contact Patricia Weber at 757-870-1953.
# # #