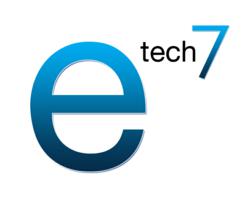 NYC (PRWEB) October 19, 2012
ETech7, an IT solutions provider, will announce the launch of Stay iNformed—a new free-for-all data security information blog for small businesses and individual proprietors. Updated daily, the new portal will serve as a complete resource for the latest in data security, backup solutions, disaster recovery and other IT-related guidance.
"The goal of Stay iNformed is to offer small businesses and independent contractors a simple resource for all things security without hi-tech jargon or IT-speak," said Emil Isanov, CEO of ETech 7. "Whether you are a physician, a graphic designer, or just someone vigilant about protecting personal data, Stay iNformed will be there to help guide and explain."
Other information available through the Stay iNformed blog will include daily news write-ups, how-to guides, top 10 lists, latest technology news, as well as practical do-it-yourself advice such as how to keep user wireless networks safe at little or no cost.
"Taking smart preventative measures to secure your business data doesn't have to cost a fortunate or involve enterprise-level hardware," Mr. Isanov said. "Restricting access, updating passwords, even painting walls a certain color to limit wireless signal to the common radius can greatly reduce security risks."
This and other information is already available at the ETech 7 blog, which will serve as the launching pad for the Stay iNformed portal, currently in development.
About the Company:
ETech 7 is a technology services leader offering data backup and recovery, web development, networking solutions, search engine optimization and social media management. Please visit ETech7.com or contact (212) 997-1202 for more information.