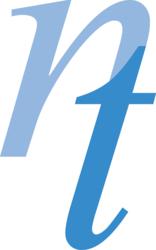 the need to identify and eliminate over-payments and fraud at the billing stage is becoming more importan
(PRWEB) May 25, 2011
Neural Technologies announced the launch of a software program designed to intelligently identify potential fraudulent claims made to state and federal health care programs. The real-time fraud detection program can identify unique markers and call attention to processors before a payment is made - in many instances, potential overpayments are identified and eliminated during the initial billing phase.
The kind of health care fraud scams that the solution can prevent include: phantom billing, patient billing, up-coding schemes and unbundling, multi-charging, double and over billing and high value prescriptions, to name a few.
"With health care costs increasing and placing an overbearing strain on governments operating budgets, the need to identify and eliminate over-payments and fraud at the billing stage is becoming more important", states Chief Executive Officer, John Gavan. He continues: "Our program can easily handle over one and a half million individual claims per day – each one will receive the same automated analysis and review, before it is paid or diverted for a payment review."
Neural Technologies' solutions are based upon the culmination of over 20 years' extensive research and development into artificial intelligence and advanced neural processes. Using this comprehensive knowledge and experience, the company has developed a powerful, proprietary neural architecture that sets it apart from the competition.
Neural networks are ideal for handling large amounts of data and recognizing patterns within complicated, vague or incomplete information. They store information in much the same ways as the human brain, i.e. each piece of data is inter-related to each and every other piece. This facilitates the identification of meaningful and predictive trends and patterns within data and make them an ideal tool to identify and prevent health care fraud.
About Neural Technologies:
Neural Technologies has established itself as a leading provider of risk management software solutions. Formed in 1990, the company has built upon a foundation in neural analysis and design to provide highly effective and innovative solutions that substantially increase bottom-line returns for its customers.
Neural Technologies' solutions empower organizations to minimize financial risk to their business, providing comprehensive risk management capability in the areas of fraud, bad debt, customer attrition, collections, revenue assurance and security.
Neural Technologies has been ranked several times in the Sunday Times Tech Track 100 league table of the UK's top technology companies. It was named Large Technology Supplier of the Year 2008 by the British Computer Society and was awarded an IT Excellence Award in 2011. Visit http://www.neuralt.com for more information.
Contact: Louise Penson, Senior Marketing Executive
Email: louise(dot)penson(at)neuralt(dot)com or Telephone: +44 1730 260256
# # #