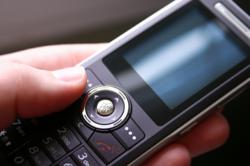 We are delighted to have been selected by this operator and to be at the forefront of managing mobile payments fraud
(PRWEB) July 28, 2011
Neural Technologies' Minotaur mobile payments fraud management solution will monitor every stage of the mobile payment transactions carried out on the African operator's mobile payment platform.
This includes monitoring the various entities involved in each mobile payment transaction: sender, recipient and dealer. This information is cross-referenced with payment data and subject to comprehensive analysis to highlight characteristics or anomalies that may be indicative of fraudulent activity.
Analysis is carried out using a variety of advanced techniques, including link analysis, analytical modeling and behavioral profiling, in addition to traditional rules based monitoring.
The solution will integrate with law enforcement agencies, providing an effective communication channel to permit the reporting and sharing of information.
Neural Technologies was selected by the operator following a comprehensive selection process which saw Minotaur replacing a previous third-party fraud management solution.
The main reasons for Minotaur's selection were cited as: its unique proprietary technology, unavailable from other suppliers; its flexibility to accommodate new emerging network services; and its ability to integrate with external systems and departments.
Commercial Director for Neural Technologies, Luke Taylor, said: "We are delighted to have been selected by this operator and to be at the forefront of managing mobile payments fraud. This implementation has taught us much about managing fraud and risk in mobile payments. We would like to share what we have learnt with other mobile operators and to this end have put together a report describing the varying mobile payment technologies and the fraud risks associated with them".
The Mobile Payments Overview – Fraud Management report contains suggestions on how to reduce fraud in mobile payment environments and is offered free of charge (and without obligation) to telecoms operators. Click on the link above to receive your copy.
About Neural Technologies
Neural Technologies has established itself as a leading provider of risk management and business intelligence software solutions.
The company's Minotaur suite provides advanced understanding of customer behavior, motivations, preferences and purchasing propensities, empowering organizations to optimize revenue in the areas of fraud management, credit risk assessment, customer attrition/churn reduction, targeted marketing, collections optimization, revenue assurance and anti-money laundering.
Neural Technologies has been ranked several times in the Sunday Times Tech Track 100 league table of the UK's top technology companies. It was named Large Technology Supplier of the Year 2008 by the British Computer Society and was awarded an IT Excellence Award and a Global Telecoms Business Innovation Award in 2011.
More information: http://www.neuralt.com.
###