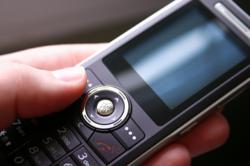 Potential mobile payments fraud threats include identity theft, stolen PIN codes, account information hacking, money theft, money laundering and subscription fraud.
(PRWEB) October 13, 2011
Mobile payments are one of the most exciting new developments in the telecoms sector with tremendous growth expected over the next few years.
However, as the use of mobile payments grows globally so too does the risk of mobile payments fraud, with several eminent research companies predicting that these services will be extremely attractive to fraudsters and those seeking vehicles for money laundering.
Neural Technologies' survey revealed that 69% of operators were already offering mobile money, with 85% seeing it as a service differentiator from their competitors.
Various factors, including region, maturity of financial systems and other socio-economic issues affected how operators perceived their customers would use the service, but the three main contenders were paying for goods and services, money transfers and banking facilities.
Operators were unanimous that partnership with an existing payments organisation was vital for successful mobile payments and customer security – 30% were already in partnerships, with 70% looking to partner in the future.
When asked what they thought potential mobile payments fraud threats might be, answers included identity theft, stolen PIN codes, account information hacking, money theft, money laundering and subscription fraud, amongst others.
Some operators said they had managed to control the threats of subscription fraud and money laundering by creating rigorous registration policies and procedures and limiting the number and amount of transactions. Others suggested fraud threats could be reduced by providing advice to users on PIN management and replacement of SIM cards.
Click here for the full survey results Fraud Risk in Mobile Payments Survey Results.
About Neural Technologies
Neural Technologies has established itself as a leading provider of risk management and business intelligence software solutions.
The company's Minotaur suite provides advanced understanding of customer behaviour, motivations, preferences and purchasing propensities, empowering organisations to optimise revenue in the areas of fraud management, credit risk assessment, customer attrition/churn reduction, targeted marketing, collections optimisation, revenue assurance and anti-money laundering.
Neural Technologies has been ranked several times in the Sunday Times Tech Track 100 league table of the UK's top technology companies. It was named Large Technology Supplier of the Year 2008 by the British Computer Society and was awarded an IT Excellence Award and a Global Telecoms Business Innovation Award in 2011.
More information: http://www.neuralt.com.
###