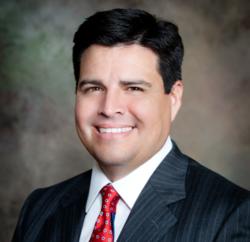 Jose brings valuable operational experience to further strengthen Neural Technologies' services in credit originations.
(PRWEB) September 28, 2011
Jose Maglione comes to Neural Technologies from Verizon Wireless/Alltel, where he held the position of Director of Risk Management. In this role, he was responsible for credit originations, setting bad debt expense and churn targets, directing analytics and crafting the optimal mix of post write-off portfolio sales and agency placements.
Jose is an expert in optimising credit originations platforms and has modified these engines to accomplish industry leading decreases in churn and bad debt expense.
Chief Executive Officer of Neural Technologies US, Ian J Gebbett, said: "Since Neural Technologies acquired the Liquid Credit Originations platform from FICO in summer of 2008, we have put significant new development into our new product Minotaur Originations. This combines the best of both functionalities from the former Liquid Credit solution and our proven Minotaur platform.
"In order to further strengthen our services in credit management we have recruited Jose who brings valuable operational experience. He will make a great addition to the team and we wish him a long and happy stay at Neural Technologies".
Jose holds a B.A. degree in Economics and Business and is also a Certified Public Accountant. He is fluent in both English and Spanish.
About Neural Technologies
Neural Technologies has established itself as a leading provider of risk management and business intelligence software solutions.
The company's Minotaur suite provides advanced understanding of customer behaviour, motivations, preferences and purchasing propensities, empowering organisations to optimise revenue in the areas of fraud management, credit risk assessment, customer attrition/churn reduction, targeted marketing, collections optimisation, revenue assurance and anti-money laundering.
Neural Technologies has been ranked several times in the Sunday Times Tech Track 100 league table of the UK's top technology companies. It was named Large Technology Supplier of the Year 2008 by the British Computer Society and was awarded an IT Excellence Award and a Global Telecoms Business Innovation Award in 2011.
More information: http://www.neuralt.com.
####