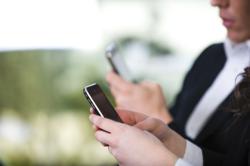 High penetration rates, strong competition and fraud in the Middle East are putting a strain on ARPU rates
(PRWEB) November 21, 2011
The contract marks the fourth installation of Neural Technologies' Minotaur Fraud Management Solution with one of the region's leading mobile telecommunications' provider.
The solution will provide the operator with protection against a multitude of fraud types, providing profiling to combat fraud at subscription stage and monitoring for any suspicious activity throughout the customer lifecycle.
The Minotaur Fraud Management Solution combines multiple approaches, including neural predictive analytics, behavioural modelling, link analysis and identity matching techniques.
Its several stage detection process delivers more accurate fraud detection, significantly reducing false positive rates.
Minotaur also incorporates a powerful case management environment that facilitates the process of case investigation and enables proactive fraud identification through new innovative data mining functionality.
Commercial Director for Neural Technologies, Luke Taylor, said: "High penetration rates, strong competition and fraud in the Middle East are putting a strain on ARPU rates. Our fraud system and range of solutions help operators to minimise their losses and thus maximise revenues".
About Neural Technologies
Neural Technologies has established itself as a leading provider of risk management and business intelligence software solutions.
The company's Minotaur suite provides advanced understanding of customer behaviour, motivations, preferences and purchasing propensities, empowering organisations to optimise revenue in the areas of fraud management, credit risk assessment, customer attrition/churn reduction, targeted marketing, collections optimisation, revenue assurance and anti-money laundering.
Neural Technologies has been ranked several times in the Sunday Times Tech Track 100 league table of the UK's top technology companies. It was named Large Technology Supplier of the Year 2008 by the British Computer Society and received an IT Europa European IT Excellence Award 2011 and a Global Telecoms Business Innovation Award 2011.
###