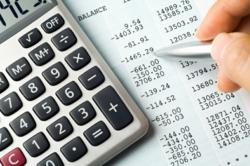 We are excited to be part of the TRMA and look forward to collaborating with other TRMA members at future events.
(PRWEB) July 21, 2011
The TRMA provides a valuable forum for its membership of telecommunication operators and vendor affiliates to learn, share and formulate best practice related to uncollectible debt issues.
For Neural Technologies - a leading risk management software vendor – belonging to such associations is a valuable opportunity to fully understand the fraud and bad debt challenges faced by organisations. Such knowledge enables the company to ensure its solutions are keeping pace with new risk challenges.
Furthermore, the company is committed to sharing its extensive knowledge - gained from twenty years' experience of developing fraud, credit risk and collections management solutions – to help fight fraud and bad debt.
CEO of Neural Technologies USA, Ian Gebbett, said: "We are excited to be part of the TRMA and look forward to collaborating with other TRMA members at future events".
The TRMA event schedule comprises a regular programme of conferences plus a committee structure offering information sharing, formulation of policies and benchmarking.
TRMA committees include: Fraud Team, Benchmarking, Communications, Education, Membership, Program, Regulatory and Business Affiliate.
About the TRMA
The Telecommunications Risk Management Association (TRMA) is an industry forum for telecommunications risk management professionals to cooperate, understand, and share best practices related to uncollectible debt issues among its members.
The TRMA is a professional resource that is sought by industry leaders. It is a growing, diverse and global organization that delivers quality information forums and tools relevant to its members' changing and dynamic industries. The mission of TRMA is to promote cooperation within the telecommunication industry to effectively balance risk while reducing fraud and uncollectibles for the benefit of industry and paying customers.
More information: http://www.trmanet.org/
About Neural Technologies
Neural Technologies has established itself as a leading provider of risk management and business intelligence software solutions.
The company's Minotaur suite provides advanced understanding of customer behaviour, motivations, preferences and purchasing propensities, empowering organisations to optimise revenue in the areas of fraud management, credit risk assessment, customer attrition/churn reduction, targeted marketing, collections optimisation, revenue assurance and anti-money laundering.
Neural Technologies has been ranked several times in the Sunday Times Tech Track 100 league table of the UK's top technology companies. It was named Large Technology Supplier of the Year 2008 by the British Computer Society and was awarded an IT Excellence Award and a Global Telecoms Business Innovation Award in 2011.
More information: http://www.neuralt.com.
###