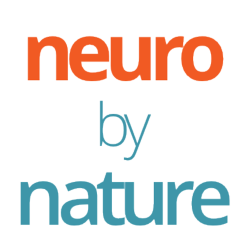 Our site separates manufacturers' claims away from what is actually in their product
Melbourne, Australia (PRWEB) May 01, 2013
Today marks the launch of NeurobyNature, a website entirely devoted to brain health care. This is a topic that effects absolutely everyone and demand for information and advice on related ailments and natural remedies is therefore high. Until now this information and advice has been fragmented across the web. But NeuroByNature resolves this issue by bringing together the online brain health care community and providing important news, data and professional guidance.
A curated blog presenting informative and easy to understand articles by health care experts, including 'Top 10s' and 'Guides to', will focus on a broad range of brain health topics including, amongst others: Memory; Brain function; Concentration and focus; Mood; Lucid dreaming; Sleep and insomnia; Stress & anxiety; ADD and ADHD; Depression; Mental fatigue; and Pregnancy, prenatal brain development and postnatal depression.
Importantly, users can discuss and support one another on these and other topics through the online forum facility. This enables a free-flow discourse of personal, sometimes taboo, subjects in an environment of care, privacy and respect.
Over the past 5 years the demand for 'brain supplements' has doubled. Recognising the need for consumer information and awareness on this market, NeuroByNature is committed to delivering a comprehensive resource of unbiased product reviews. Speaking about this, the founder of NeuroByNature, Ryan Kempe, states: "The natural health industry is essentially totally unregulated. So it leaves manufacturers wide open to make crazy claims like 'take our product and you will increase your IQ!!'. Our site separates manufacturers' claims away from what is actually in their product. Reviews are therefore formulated based on ingredient composition, and not what is claimed, as no industry standards or measures actually exist. This provides a sound framework to gain clarity on what may be a great product versus a poor product". 290 products have already been reviewed on NeuroByNature and this figure is targeted to rise to 1,000 by year end.
A global company and professional member directory is due to launch on the site in the coming months.
For more information, interview or images please contact Ryan Kempe.