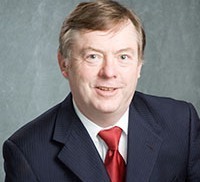 Change Your Mind, Change Your Business: How to Train Your Brain for Optimal Success.
Orlando, FL (PRWEB) September 19, 2009
Jonathan Jordan, a popular business coach and member of the prestigious Society for Neuroscience, has been chosen to deliver an address at the Athletic Business Conference & Expo being held in Orlando Dec. 3-5. This is the nation's premier event for businesses and organizations involved in all aspects of the athletics industry and is expected to draw thousands of attendees from around the country, and overseas.
The title of Jordan's address to the conference is, "Change Your Mind, Change Your Business: How to Train Your Brain for Optimal Success." Jordan explains, "Athletic businesses focus on training people to be physically healthy by using the power of the body; this presentation focuses on training businesses to be financially healthy by using the power of the mind."
Jordan, who is originally from Ireland, was admitted into the Society for Neuroscience a number of years ago and has authored numerous articles about brain training and business enhancement. His first book, Mindfulness: Train Your Brain to Thrive in Any Circumstances, is due to be published early next year.
Jordan is currently president of Global Change Management, Inc., a business and personal development firm. He states, "My firm utilizes neuroscience, mindfulness and other emerging knowledge to pioneer new approaches to improve human and workplace performance." He adds, "All success, either personal or business, starts in your mind. Our approach to brain training is proven to result in even greater success."
Jordan's firm has successfully served thousands of individuals and numerous businesses ranging from small companies to Fortune 500 Corporations. In 2001, after the McDonald's Corporation failed to make a profit for the first time in its history, Jordan was engaged by the McDonald's leadership to head a global initiative to improve the training and development of all 1.7 million employees in over 120 countries. As a result of that and other key strategies, within eighteen months McDonald's stock price increased by over 100 percent and the turnaround has become known as one of the greatest in the history of corporate America.
According to one of Jordan's clients, Kim Marcille, a renowned entrepreneur and author, "If you need some clarity in your thinking or some unbiased, well-reasoned input on your options…Jonathan is your man."
Events such as the Athletic Business Conference & Expo contribute to economic expansion and increased employment, which is sorely needed at a time when national unemployment hovers at 9.7 percent. Jordan states, "I am delighted to be part of something that will not only directly stimulate the local economy, but will also stimulate the creation of new jobs across the nation. The more successful the businesses that participate in the conference become, the more jobs they will create."
About Global Change Management, Inc.:
Based in Winter Park, Florida, Global Change Management, Inc. is a full-service business & personal development firm dedicated to helping ethical businesses, entrepreneurs, and socially-conscious organizations broaden their results-oriented initiatives.
To find out more about Jonathan Jordan and his firm Global Change Management, Inc., visit http://www.MindfullyChange.com.
Contact:
Jonathan Jordan Global Change Management, Inc. Phone: (321) 214-5824
Web: http://www.MindfullyChange.com
###