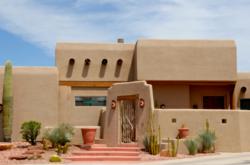 With median sales prices rising and foreclosure rates dropping, the inventory for these sort of homes is becoming less and less common, only making them increasingly desirable from a financial standpoint.
Las Vegas. Nevada (PRWEB) June 01, 2013
Best Rate Home Loans, a national network of pre-approved FHA mortgage specialists, reports that with Nevada's foreclosure and inventory rates dropping drastically from both March to April of 2013 and over the past year as a whole, borrowers who have weathered the storm of a short sale or foreclosure and are now ready to buy again can save tens of thousands on a foreclosed home—but those dwindling foreclosure and inventory numbers suggest that the time within which to do so is limited.
This information comes in the wake of the most recent report by analytics company RealtyTrac, which saw the number of Nevada homes foreclosed upon in April 2013 at 15 percent lower than in March, and 17 percent lower than in April of the last year. While the number of homes being foreclosed upon is dropping, the real estate market is booming, with the number of Nevada home sales up 23 percent from February to March of 2013. What this all means is that housing inventory is dropping dramatically as the real estate economy continues its surge, and potential boomerang buyers—or FHA-eligible borrowers who are looking to re-enter the housing market after leaving it due to a foreclosure or short sale at least three years ago—would be advised to act with immediacy if they plan on scooping up some of the market's under-priced inventory while it still is available.
CLICK HERE to check FHA loan eligibility.
What provides an added incentive for potential boomerang buyers to reach out to a loan specialist about an FHA home purchase is the disparity in price tags between so-called "non-distressed homes" and homes that have been through foreclosure. As of the last RealtyTrac report, Nevada homes that had been through a foreclosure were selling at a median value of $123,000, while non-distressed homes were selling at a median value of $140,000, or $17,000 higher.
What makes a foreclosure home even more appealing to boomerang buyers is that these homes are often in fantastic shape, and are simply selling for less than they are worth because a mortgagee and lender have been forced to get rid of the property due to the mortgagee's financial shortcomings. It's this kind of odd coincidence—selling a home that one can't afford payments on—that boomerang buyers are all too familiar with, but should be happy to embrace, seeing as they're now on the flipside of the selling equation.
Then there are the incentives of buying through an FHA loan, such as low FHA mortgage rates and some of the lowest down payment rates in the country, starting at just 3.5 percent, or 16.5 percent less up front than many conventional lenders require. To put this into perspective, a boomerang buyer purchasing a foreclosed home at the state median of $123,000 and using a 3.5 percent FHA down payment would pay $4,305 on that down payment. A borrower going through a non-FHA loan and purchasing a "non-distressed" home at the state median of $140,000 with a 20 percent down payment would be paying $28,000 down on top of $17,000 extra for the non-foreclosure home. That's roughly $40,700 more up front for the non-distressed, conventional loan home, or almost 10 times the amount of a foreclosure home secured through the FHA. So one can see why buying a foreclosed property with an FHA loan would be attractive to Nevada FHA home buyers.
"Smart boomerang buyers can recognize that purchasing a foreclosed home is not only a way of getting financially even with their past foreclosure experience, but also a fantastic investment opportunity in this upwardly mobile market," says Brian Maier, Broker/Owner of Raintree Mortgage Service, an approved FHA Lender in Las Vegas, Nevada. "And with median sales prices rising and foreclosure rates dropping, the inventory for these sort of homes is becoming less and less common, only making them increasingly desirable from a financial standpoint."
About FHA loans:
FHA loans have insured over 34 million homes since the program was installed in 1934.
Loans insured by the FHA are attractive to a wide array of home buyers in that they offer easy credit standards, low down payment options and more diverse income calculations than the stricter underwriting laws of conventional mortgages.
FHA-loan perks:
Low down payments starting at 3.5 percent
Flexibility on low credit scores
Streamlined refinance plan
All-in-one home renewal loans
Click Here to check your FHA Loan Eligibility.
Best Rate Home Loans is a national professional network of approved mortgage lenders and loan providers with expertise in FHA loans and other low down payment or streamlined refinance plans. For more on the Boomerang Home Buyer Program, call 888-269-5585.