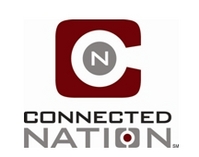 My administration is committed to improving the availability of quality broadband service for all Nevadans
Carson City, NV (Vocus) July 30, 2009
Yesterday, Connected Nation met with broadband stakeholders from across Nevada to discuss its role in creating a comprehensive broadband availability map for the state. This meeting marks the beginning of Connected Nation's newly-formed relationship with the state since Nevada Gov. Jim Gibbons notified the National Telecommunications and Information Administration (NTIA) that Connected Nation will serve as the state's designated eligible entity under the State Broadband Data and Development Grant Program pursuant to P.L. 110-385. Connected Nation's designation coincides with Gov. Gibbons' creation of the Nevada Broadband Task Force, which is charged with identifying and removing barriers to broadband access and identifying opportunities for increased broadband applications and adoption in unserved and underserved areas of Nevada.
As the designated eligible entity, Connected Nation will serve as a resource to the Nevada Broadband Task Force as the group begins to address barriers to broadband access. This relationship will include extensive broadband mapping, as well as support for other broadband stimulus grant applications that the state or broadband providers may choose to make.
"My administration is committed to improving the availability of quality broadband service for all Nevadans," said Gov. Gibbons. "To accomplish that goal, Nevada must be proactive in taking the steps necessary to ensure that we maximize the amount of broadband stimulus funding awarded to the state and its providers. Connected Nation's extensive experience working with other states to increase broadband availability and use will be a great asset to the Nevada Broadband Task Force as it works to achieve its objectives."
As a first step to support Nevada's broadband providers in making applications for broadband infrastructure grants during the first round of funding provided by the American Recovery and Reinvestment Act (ARRA), Connected Nation -- using ArcGIS technology in partnership with ESRI -- has released a statewide map depicting rural and remote areas in Nevada that will be eligible for infrastructure grant funding. That map can be viewed on Connected Nation's web site or by clicking here.
"We applaud Governor Gibbons in taking these proactive steps to ensure that Nevada is best positioned to maximize the opportunity for investment in broadband for all Nevadans," said Brian R. Mefford, Connected Nation's Chairman and CEO. "Connected Nation is eager to support the efforts of the Broadband Task Force as we all work together to ensure that everyone can realize the promises of technology, regardless of where they live or their socio-economic status."
Currently, more than $7 billion is available through the ARRA for broadband projects nationwide - $350 million of which has been set aside to fund the mapping grant program created by the Broadband Data Improvement Act (BDIA) of 2008. These funds are available for states to develop granular broadband availability maps that clearly depict where broadband service is and is not available. A portion of the available funds can also be used to fund broadband planning to maximize the effectiveness of the broadband maps, understand the barriers to broadband adoption, and drive technology awareness and digital literacy programs, particularly in unserved and underserved areas.
Connected Nation recently conducted a study on the potential impact that public-private broadband expansion programs funded by the ARRA could have on states that choose to participate. The study found that a comprehensive, grassroots-driven program for increased broadband access and use in Nevada could result in a total economic impact of $1.1 billion through the creation of more than 23,000 jobs, cost savings realized in areas such as health care and the environment, and through activities such as telecommuting.
About Connected Nation: Connected Nation is a national nonprofit 501(c)(3) organization that expands access to and use of broadband Internet and the related technologies that are enabled when individuals and communities have the opportunity and desire to connect. Connected Nation effectively raises the awareness of the value of broadband and related technologies by developing coalitions of influencers and enablers for technology deployment and adoption. Connected Nation works with community stakeholders, states, and technology providers to develop and implement technology expansion programs with core competencies centered around a mission to improve digital inclusion for people and places previously underserved or overlooked. For more information about Connected Nation, Inc., visit http://www.connectednation.org.
###