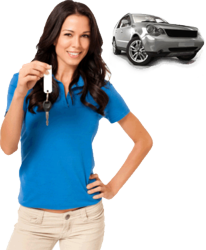 Greenville, SC (PRWEB) June 14, 2013
Valley Auto Loans has maintained an advice and tips blog on their website since day one. Their CEO has stated to the press several times in the past that he wants his company to focus on helping their clients as much as possible. Since the company specializes in providing high quality auto loans to those with damages credit scores, this means that the business often deals with applicants who are struggling with financial issues.
To help their clients, Valley Auto Loans has always posted fascinating and helpful articles in their blog, and offer free professional financial advice to anyone who visits their website. Recently, several article were posted on how easy it can be to be approved for an auto loan, even while struggling with bad credit history. The articles resulted in a surge of applications at Valley Auto Loans, and more applicants were approved than ever before.
To apply for an auto loan today, visit https://valleyautoloan.com/apply-now2/.
Valley Auto Loans is truly a remarkable company. Their drive to offer free advice and helpful financial tools to any of their clients or visitors makes them unique in the auto loan industry. It will be interesting to see where the future takes this amazing company, and anyone who becomes their client.
About Valley Auto Loans
Valley Auto Loans is the leading auto and cars finance provider in USA fully dedicated to help its customers acquire national car and auto financing. They design and develop customized no credit auto and car financing, bad and good credit auto and car loans. Voted the best for "Quality Customer Service; Best National Auto Loans Service" by thousands of people, their finance experts focus in providing its customers information and various tools available for different auto loan offers, help them to choose the best that fits their budget as well as the related eligibility guidelines in detail.