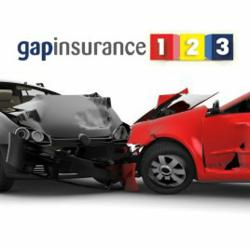 Gap123 have never had a better sales month than August 2012, and it may indicate new car buyers are changing their attitudes
Wirral, UK (PRWEB UK) 1 September 2012
Leading UK insurance provider, Gap Insurance 123 have announced a record single month for August 2012 for their Guaranteed Asset Protection products.
The brand, highlighted by Which Magazine earlier in the year as providing the cheapest UK premiums, have been pleasantly surprised by the results. However, they feel that as well as highlighting the popularity of their products, it also may indicate that the UK public may not be as enamored with a new registration plate, such as the '62' plate due out on the 1st of September.
A spokesperson for the company explained " We have been extremely pleased with the result for the brand in August 2012, and our sister site at Easy Gap Insurance. You would expect a natural 'lull' in sales in the month before a plate change, however, we have seen the opposite effect.
As with any business we have budgets and targets we project, and our results for August were actually 170% of our target, and indeed 200% of the figure we reached, as a company, in August 2011.
Looking at the result as a whole, August 2012 transpired to be the best result in the brands history, even eclipsing our previous highest result from the plate change month of March 2012."
The company believes recent changes to policy terms and features have helped gain the publics attention, but also recognise a significant change in the attitude of the UK new car buyer to taking a vehicle in the month before the plate change.
"We do know that we have made strenuous efforts to ensure our policy features are as complete as you will find in the marketplace. We offer up to 5 year cover, as we recognise car buyers look to keep their vehicles longer, and we allow policies to have a deferred start date is a customers motor insurance provides replacement cover on a Gap Insurance 123 policy.
As much as we would like to we cannot put out fantastic result down to just our efforts, we can see by analysing the sales, that a particular, and unexpected trend has emerged.
We found a far higher proportion of policies bought were for brand new vehicles, registered in August. This goes completely against the historic events in the motor industry, where consumers would shy away from taking a vehicle the month before a new plate was due."
Does this mean UK new car buyers are less interested in a new '62' plate car than ever before? These results suggest they might, time will tell. The industry will wait to see the results at the end of September before a better conclusion can be drawn.