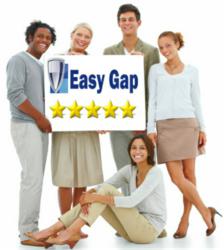 Easy Gap say UK car buyers trends may be changing
Wirral,UK (PRWEB UK) 15 February 2013
Gap Insurance specialist providers, EasyGap.co.uk, have provided the results of a survey of customers. They say that there may be evidence that the average UK car buyer may have different priorities and concerns when looking to purchase a new vehicle.
Spokesperson for Easy Gap, Mark Connor, explained the findings.
"At Easy Gap we have a core principle to understand the requirements of our customers. This is fundamental to our growth and evolution as a company, as well as the products we provide. Our survey is aimed to not only understand why people choose Gap Insurance, but also to understand their motivations behind the purchase of their new car.
The main finding of our survey is that Easy Gap consumers buy a product for an average period of 43 months. We believe that this is a clear indication that the intentions of consumers to keep their vehicles for a longer period than before. Easy Gap offers products up to 60 months, and we have seen a record number purchased for this period in the last 12 months.
We have also seen that the main reason for buying Gap Insurance is the fear of vehicle theft. There have been several high profile news reports recently regarding gangs targeting cars*, so this may give reason as to why this is a priority.
When it comes to the purchase of Gap Insurance itself, we have seen the biggest contributing factor as to the choice of cover is the underwriting insurer, with the potential claims process a close second. Easy Gap would surmise that extended periods of insurance cover may be better received with a recognisable insurer underpinning the terms.
Easy Gap have also seen that the average saving on a Gap Insurance quote from the motor dealer, when compared to an online broker is now £297. This is much less of a surprise, and a trend that has been reported for some time**."
Easy Gap added that the results of the survey will lead to some changes in product features in 2013, in response to consumers requirements. More details on the survey can be found on the Easy Gap website.
Note to editors
Sources
*BBC Watchdog
**Which Gap Insurance report