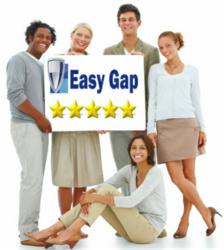 UK New Car buyers should check the terms of their motor insurance before buying Gap Insurance.
Wirral, UK (PRWEB UK) 13 June 2013
A leading UK Motor Gap Insurance provider, Aequitas Automotive have launched a new range of deferred Gap Insurance products. The company has urged new car buyers to carefully check the terms of their motor insurance if they are considering purchasing Gap cover. Gap Insurance is becoming an increasingly popular consideration for new car buyers, but some consumers may be paying for unnecessary cover in the first year, as company spokesperson, Mark Griffiths, explained.
"Many new car buyers in the UK may be aware of Gap Insurance for their financial protection. Gap cover has been particularly popular in recent times, as we have seen a steady increase in the cost of new cars."
"However, many motor insurance policies provide for a replacement car in the first year of a new vehicle, instead of the settlement based on the market value at the time. This is particularly a popular feature of motor insurance cover from the manufacturer themselves."
"This means that taking Gap Insurance to run alongside the motor insurance in this first year, may in effect be paying for the same insurance twice. This does not appear particularly good value."
"The answer could be for new car buyers to take a Gap Insurance policy, and defer the start date for the first 12 months. This will mean that they are covered on their motor insurance for the first year, and then the Gap Insurance will protect them from that point."
The Aequitas Automotive spokesperson explained that consumers seeking a Gap Insurance policy with a deferred start date should not assume all providers will allow the feature.
"Many motor manufacture Gap Insurance products do not allow consumers to defer the start date of the Gap policy. The picture is different with many independent brands, although it is not a universal feature. A new range of products with the option for a deferred start date are now available for a range of products on the Easy Gap and GapInsurance123 brands operated by Aequitas Automotive.."
"Why all underwriters do not allow doe deferred starts can only be speculated. For consumers who are happy with the replacement cover on the motor insurance policy, deferring the start of the Gap cover does seem to provide much better value. This feature simply means that a car buyer pays for the financial protection they need."
"If consumers wish to avoid the situation of effectively paying twice in the first year for Gap Insurance, then 'non deferred' Gap products can be avoided."
Aequitas Automotive added that Return to Invoice and Vehicle Replacement Gap products, that allow for deferred start dates to be set, are now available on the EasyGap.co.uk and GapInsurance123.co.uk websites online.