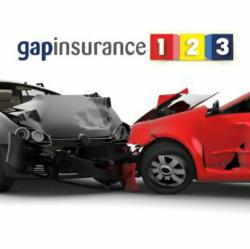 Personal Contract Purchase is one of the most popular forms of vehicle finance say GapInsurance123
Wirral, UK (PRWEB UK) 26 February 2013
Leading UK insurance provider, GapInsurance123 have released a new guide to PCP Finance. The brand, who supply financial protection products for UK consumers, say that the guide has been produced in response to consumer confusion in the style of funding agreement.
Personal Contract Purchase is a form of hire purchase agreement often provided by new car manufacturers. The PCP style agreement features monthly payments and a balloon payment, or Guaranteed Furture Value (GFV).
Spokesperson for GapInsurance123, Jackie Verdier, explained why the company felt it necessary to produce the new information.
"Personal Contract Purchase is one of the most popular forms of new car vehicle finance in the UK today. This style of funding is often heavily subsidised and marketed by car manufacturers, and it can be terrific for both the consumer and the motor dealer."
"The team at GapInsurance123 take thousands of calls every month from consumers buying new cars on a PCP deal. The task of discussing the options for Gap Insurance can be complicated by confusion on how the vehicle is being purchased. We have noticed a trend of misunderstanding from many perspective car buyers regarding PCP funding."
"GapInsurance123 has launched a brand new guide into Personal Contract Purchase, with information on how the deals are structures, and some tips on what to look out for. This type of finance can be extremely beneficial for the buyer, but as with anything it is essential that they understand how the finance package works. The aim of the new guide is to provide a better understanding over what is an popular type of finance agreement."
GapInsurance123 confirm that the guide is part of a series of such infoamtion sources planned for 2013. The brand say they have also provided information regarding Gap Insurance options specific to PCP agreements. The brand has confirmed that both guides are available on the http://gapinsurance123.co.uk website.