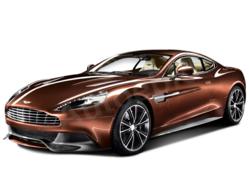 Save a staggering £8,696 on a new Mercedes C 63 AMG
(PRWEB UK) 15 April 2013
Deciding the new car to meet your needs is complicated enough with the huge amount of choice in the market, therefore AutoeBid have shortlisted the best new car deals in the market for you this April.
Aston Martin Vanquish – Save £4,228
Reviving the 'Vanquish' name was a bold move for Aston Martin. The 2001 original was a loveable monster, capable of over 200mph with huge presence on the road. Top speed for the new car is 183mph, but that's the only place where it doesn't surpass the old one.
The biggest step up is the interior. It's very well put together and offers an appropriately luxurious setting for the touring that the Vanquish is particularly adept at. Swift progress rather than out-and-out pace is its strength, as is the 565bhp V12 engine.
Amazingly, it's possible to achieve considerable new car discount on an Aston Martin Vanquish.
Toyota GT86 – Save £3,184
The GT86 is undoubtedly the enthusiast's car of the moment. It's four-cylinder engine is mounted impossibly far down to give it a superbly low centre of gravity. Combined with skinny rear tyres that don't require much cajoling to relinquish grip and spot-on front-rear balance, it's a car that gets under your skin despite its lack of straight-line pace.
The exterior isn't traditionally pretty, and inside it's a bit spartan, but everything's where you'd want it and the short-throw gearbox is wonderfully tactile. The GT86 is, however, slightly better equipped that its Subaru BRZ cousin.
Audi R8 4.2 – Save £2,227
Recently subjected to a subtle facelift, the smaller-engined R8 is still the one to go for and the only sensibly priced mid-engined supercar. Strengths include the 4.2-litre V8 that will always sound thunderous as well as the staggering combination of balance and grip. The R8 is unbelievably maneuverable for a car of this ilk, shaded only by Porsche's new 911.
It's everyday usability that makes the R8 such an attractive proposition, and although that V8 is starting to show its age in terms of fuel economy, a combined effort of 22.8mpg isn't too bad.
Mercedes C 63 AMG – Save £8,696
Cars like the Mercedes C 63 AMG won't be around for much longer. AMG – Mercedes' mad-hatter tuning arm – certainly will, but their engines will all be turbocharged to comply with emissions regulations and improve fuel economy. Not a bad thing, but to experience the linear power delivery and incisive throttle response of the C 63's naturally aspirated V8 is a joy and a privilege. This is the AMG to have.
The only consideration is that, although the car's chassis is well setup for attacking smoother roads, there's no hiding the fact that it's firm, perhaps too firm, for the average UK road.
BMW M135i – Save £2,623
An odd choice in the company of bona fide performance cars? Not at all. The M135i is a revelation for those with limited funds, because despite the dumpy looks this is one of BMW's finest. Rear-wheel drive, a 316bhp straight-six engine and a starting price of under £30,000 combine to put this hatchback top of the class.
Sitting halfway between a standard 1-Series and an M car, the M135i manages to combine practicality with a genuine enthusiasm – the sort of enthusiasm that would normally come with something more hardcore, like a Ford Focus ST or Renault Megane 265.