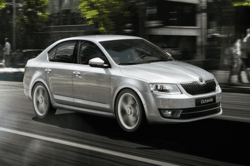 Top 13 new car deals on the new 13 plate
(PRWEB UK) 9 February 2013
Without further ado, AutoeBid presents what it considers will be its best selling new car deals next month on new cars released in 2013.
While these models have only just been released into the UK AutoeBid is confident of not only achieving the best discounts but also getting clients into these new car models quicker than most dealers.
1. 2013 Skoda Octavia - Absolute bargain of a car with the quality that one expects to find in an executive vehicle.
2. 2013 BMW 3 SERIES - BMW's 3 series is a great drive with strong engines and good refinement.
3. 2013 FORD FIESTA - Super city car that looks real slick and sporty.
4. 2013 MERCEDES-BENZ E CLASS - The E-Class has legendary all-round ability.
5. 2013 AUDI A3 - The closest competition to the A3 is the latest VW Golf, which it beats on prestige, build quality and equipment.
6. 2013 SKODA YETI - A superb all round family car, good level of performance with strong reliability and excellent safety ratings.
7. 2013 CITROEN DS3 - The New Citroen DS3 with its unique looks, wealth of personalisation options, high performance and practicality rivals BMW's Mini and the Fiat 500 as a quality three-door hatchback.
8. 2013 FIAT PANDA - Superb abilities in every area make the Panda an all-round performer.
9 . 2013 AUDI A1 - Best in its class for fuel economy, the Audi A1 is almost like a shrunken version of the A4 with its reassuringly heavy doors, supreme building quality and luxury comfort.
10. 2013 VOLKSWAGEN TOUAREG - The Touareg is a surprisingly capable off-roader, yet offers superb refinement on the tarmac too.