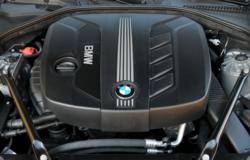 View our 2013 new car MPG comparison table
(PRWEB UK) 15 February 2013
Diesel-engined highlights include the Mercedes C220 CDI BlueEfficiency, which achieves near class-leading figures for both power and combined economy, and Volvo S60 D4.
With access to stock from over 1,600 new car dealers, AutoeBid will save clients money not only on an efficient new car, but also at the pumps as well. For example, the current minimum saving on BMW's sophisticated 320d Touring is £2,181 - a car with a combined fuel economy of more than 60mpg.
View the AutoeBid 2013 new car MPG comparison table attached.
Current Hot New Car Deals
Jaguar XF 2.2d Portfolio - UK RRP £42,180 - Autoebid max price £34,764
BMW 3 Series 316d ES - UK RRP £25,210 - Autoebid max price £23,565
VW Jetta 1.6 TDI Bluemotion - UK RRP £20,335 - Autoebid max price £17,013
About AutoeBid
AutoeBid is a UK-based reverse auction website for buying both new and used cars. Founded in 2004, AutoeBid currently has 30% of the UK's 5,000 car dealers on its books, all competing to offer car buyers the lowest price. With orders totaling £100m and recommendations from What Car?, Autocar, and Sunday Times Driving, buyers can shop for their exact specification with confidence, as the vehicle is paid for only when it is on the drive.
For information on how Autoebid reverse auctions work, visit AutoeBid.com