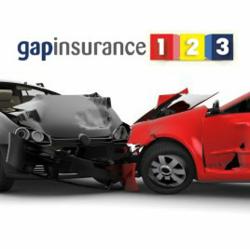 New car sales are set to rise in 2013 and 2014
Wirral, UK (PRWEB UK) 3 November 2012
Leading specialist insurance provider, Gap Insurance 123, says that the UK consumer is becoming more inclined to purchase a new vehicle now than at any point in the last few years. The brand, who are in the unique position of providing protection to thousands of new car buyers in the UK, says that customer feedback shows increased confidence.
It has also been reported by the Society of Motor Manufacturers and Traders * that the body predicts a rise in new vehicle registrations in 2013, meaning a continuation of the current trend. A spokesperson for Gap Insurance 123 explained how the brand is excited by the news.
"You could have expected that the motor industry in the UK could have been effected more than many other industries in tough economic times. However, it has been to the great credit of many pro active manufacturers that whilst figures have not approached pre 'credit crunch' levels, they certainly have not plummeted either.
At Gap Insurance 123 we are in a great position to judge how new car sales are progressing, as we deal with consumers who are in the process of buying a new vehicle. If our figures rise then there is a good chance that this is a signal that new registrations are on the up too. Gap Insurance 123 reported in August and September with record sales totals, and indeed this was reflected in the new registration figures announced by the UK motor trade.
We welcome the revised 2013 predictions from the SMMT, and these show an expected rise in 2013 to 2.015 million units. The team at Gap Insurance 123 feel that consumer and industry confidence is certainly on the up, if not quite buoyant just yet."
The GapInsurance123 brand, who were featured in Which Magazine in 2012, feel that strong incentives have put consumers at ease, and helped maintain the level of new car registrations. The spokesperson explained how finance led deals have been at the forefront on the campaign.
"Our sales team at Gap Insurance 123 all have a strong motor trade background, and therefore will talk in depth with customers over their vehicle purchase. There is little doubt that strong finance led offers, such as subsidised Personal Contract Purchase deals, are one of the main reasons why consumers would consider a new car."
Gap Insurance 123 offer Guaranteed Asset Protection solutions direct to the UK public.
*Report taken from GapInsuranceTV