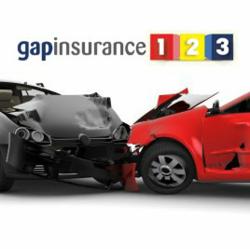 There may be many factors why consumers are buyng new cars in August
Wirral, UK (PRWEB UK) 16 August 2012
Leading Gap Insurance provider in the UK, GapInsurance123, has reported that it has seen a much higher rate of product sales for new car registrations for the month of August than it expected. The month preceding a new registration month traditionally does not yield a high level of new registrations, as consumers look to wait until the new plates are available. There may be several reasons for the change, as a spokesperson for the company explained.
"We have been pleasantly surprised with the level insurance products we have provided to new car purchasers this month. It is usually the case that there is a natural drop off in registrations in August, but we have seen a higher level of sales when compared to the same period in June and July."
In trying to understand the factors for this the company has taken the feedback it receives from its customers, and believes there are a combination of factors involved.
"Perhaps the fact that consumers are less and less aware of the change of plate, especially the September one, and this is forming a much lower factor for consideration in terms of purchasing a new vehicle. Another factor may be the terrific incentives given by dealers to purchasing the vehicle in August. Dealers still have targets to hit and this means they are quite happy to buy business with heavy discounts."
There is also one other factor that GapInsurance123 believe has played a significant role in encouraging consumers in the retails environment, which may come as somewhat of a surprise.
"We do think the country has been gripped by the wonderful Olympic spirit in the last few weeks. There is no doubt our call centre staff have spent as much time talking about the exploits of Mo Farah, Chris Hoy and Jessica Ennis as they have to customer about Gap Insurance advice.
The retail economy may have expected a downturn when events such as the Olympics take place, however we think the opposite has been the case."
Whatever the reason, there is little doubt that the UK motor industry will welcome a buoyant August and wish it to continue until the end of the year.