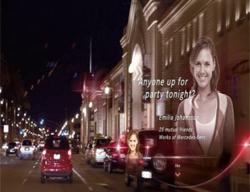 2013 will bring many new technologies to entice new car buyers
(PRWEB UK) 31 December 2012
Mercedes Benz who was the first new car manufacturer to recently demo an Augmented Reality Windscreen, will launch the Magic Vision Control - that is a windscreen wiper and washer system "on steroids" where the wiper has multiple jets of warmed fluid to make windscreen wiping the SL hardtop a little easier. The SL will also offer live web browsing - not when the car is driving - as well as Facebook, Yelp, Google local search that can all be updated on-line.
In the US the Dodge dart is the first new car that can be fitted with a Wifi-Fi hot spot, although these have been available on most cars as a dealer fit item for some time therefore this may well not generate many additional new car deals.
Collision avoidance is a new feature with the Subaru Legacy that has an EyeSight safety system that warns drivers when they change lanes or of an imminent impact issue.
With changing light bulbs becoming ever more difficult, other technologies that might also start to become more common are LED lighting and High-intensity discharge lamps (HID lamps) a type of electrical gas-discharge lamp.
Another factor that might help some new car manufacturers to drive sales is patriotism, with a number of models being built in the UK from 2013, including the new Jaguar F type, Range Rover, Nissan Leaf and the Toyota Auris.