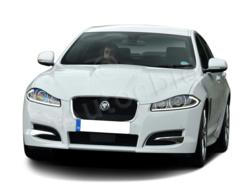 Huge discounts and equivalent cash back, only with AutoeBid
(PRWEB UK) 30 January 2013
A client shopped around and managed to find a lower price advertised for a new car than advertised on AutoeBid, the new car was a Jaguar XF 2.2d [200] Portfolio 4d Auto with a few thousand pounds of factory options.
The client then decided to use the AutoeBid, NYOD – Name Your Own Deal service in order to guarantee the best new car deals where clients enter a better price offered and the system automatically subtracts the AutoeBid fee and a further £100 saving. This new price becomes the price dealers need to achieve to win the order.
The RRP – Recommended Retail Price of the new car with options was £44,765, the AutoeBid target price was £38,857, using the NYOD service the client reduced the target to £37,540.
The client received a number of offers with the best offer at £36,101, with a further £1,000 saving as the client requested finance, making the total price to the client £35,101 and 3 years FREE servicing.
The client therefore agreed to pay a total of £37,540, however ended not only saving the £7,225 agreed to but saved a further £2,439, saving a total of £8,859 after paying the AutoeBid fee.
AutoeBid Managing Director Amin Saleem, stated "Only AutoeBid affectively gives clients cash back on top of the largest discounts available on new car and vans. We do not know of any other business that agrees to a deal with a client where both parties are happy, then offers the client further savings, in some cases of many thousands of pounds. We do not understand why more people do not use our service."