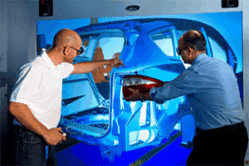 Order you new car now to avoid missing on government tax relief
(PRWEB UK) 13 December 2012
Any business who is thinking about buying a new car in 2013 should make sure they get their order in immediately in order to make sure they take delivery of any new cars ordered before the end of March 2013.
Due to the government trying to reduce CO2 emissions in order to comply with EU targets. Recent announced changes to the capital allowance scheme means the 100% first year allowance on cars up to 110g/km will change by reducing the threshold from 110g/km to 95g/km from 1 April 2013.
The 160g/km threshold will also change to 130g/km from the same period therefore given most new cars take 12 weeks to order and the Xmas period, failing to order your new company car now will mean an unnecessary increase in any company costs.
Naturally there will be some dealers with limited stocks of new cars however most of these will sell out fast as most new cars sold are a 12 week factory order.
Managing Director of AutoeBid, Amin Saleem stated "Even if you are not a company car buyer, its likely any new car buyer ordering a new car for delivery in March 2013 will also benefit from the increase in orders from company car buyers trying to beat the 1 April 2013 deadline, therefore more dealers will be desperate to achieve the months targets and will offer more discount through AutoeBid".
View current new car deals at AutoeBid