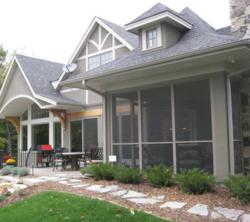 "The residential construction industry generates millions of dollars of the state's economy and provides jobs for tens of thousands of Minnesotans." ~ Builders Association Of Minnesota
Minneapolis, Minnesota (PRWEB) November 10, 2012
The new United Stated Census Public Use Microdata Sample survey findings from tax data indicates the sector of home builders is composed largely of small businesses, particularly fiscally-transparent entities that report and pay income taxes at individual filing rates. The demand for new construction rests on the shoulders of small business construction owners.
According to recently-published data from the Census Bureau, businesses in the construction sector draw upon various sources of capital for getting stated and managing expansion plans. especially sources that are closely connected to the owner's (or owners') assets. The data additionally suggests that construction industry business owners often work extensive hours, and that becoming a successful enterprise in residential construction demands it. "I so enjoy the work we do, the extra hours mean more satisfied clients; it is very rewarding," comments Butch Sprenger, owner of Destiny Homes.
The Census Bureau's 2007 Survey of Business Owners (SBO) Public Use Microdata Sample (PUMS) is useful today. While dating back to 2007, analysts gain a closer scrutiny of business characteristics from it than can be obtained from the standard published tables. The SBO PUMS has allowed researchers at The National Association of Home Builders (NAHB) to scrutinized the construction sector in detail to glean insights from different financial and demographic view points.
According to NAHB's account, "in 2008 there were 570,987 S Corporations in the construction sector, generating $932 billion in gross revenue. Further, there were 203,285 partnerships in the construction sector with gross revenues totaling $273 billion. The most dominant form of business organization in construction, in terms of counts, is the sole proprietorship, with more than 2.8 million Schedule C returns filed in 2008 reporting $207 billion in gross revenue."
Running any successful small business includes the owner's ability to dedicate a significant amount of time. According to the SBO data, this is particularly true for businesses in the construction sector.
53% of owners reported working more than 40 hours a week in all businesses
59% of construction business owners worked more than 40 hours a week
23% of construction business owners reported working 60 or more hours per week
The U.S. Census Bureau of the Department of Commerce November 1 press release announced that construction spending during September 2012 was estimated at a seasonally adjusted annual rate of $851.6 billion, 0.6 percent (±2.1%)* above the revised August estimate of $846.2 billion. The September figure is 7.8 percent (±2.1%) above the September 2011 estimate of $790.3 billion.
One interesting finding in the SBO data is, it reveals that the size of a construction company has relevance on its capability to access personal savings used to initiate a construction business. Data on owners who tapped personal savings to start their businesses:
67% of construction firms with 10 or fewer employees
62% of construction firms with 10 to 19 employees
59% of construction firms with 20 to 49
57% of construction firms with 50 to 99
57% of construction firms with 100 employees or more.
The SBO is part of the Economic Census and is only conducted every five years in years ending in "2" and "7." We will have to wait till 2017 for updated data on construction owners from this source.
One valuable summary drawn from the new SBO data is that most construction businesses are integral, transparent small firms whose success depends on the efforts of a few hard-working dedicated individuals. "These builders are key to the demands for new construction. For them to meet that demand and succeed in putting new homes out on the market for buyers, sustainable lending is necessary, which in turn will create new construction jobs to accomplish the work. As housing demand grows once again, legislators, politicians, and real estate professionals need to keep this in view," comments Destiny Homes.
Contact Destiny Homes for building luxury homes in the Twin Cities and remodeling fine residences in Minneapolis and St Paul residential communities. Call and ask for Butch or Liz Sprenger at 952-934-5706.