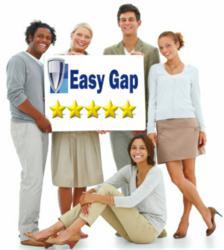 Easy Gap expect Gap Insurance premiums to fall in 2013 as a result of increased online sales
Wirral, UK (PRWEB UK) 30 January 2013
Featured Gap Insurance brand, Easy Gap, have provided details of new plans aimed at reducing insurance premiums for UK consumers in 2013. This is as a result of an upsurge in online sales, as a new product range has created great interest for the brand.
The company behind Easy Gap are leading product provider Aequitas Automotive. Company Director, Mark Griffiths, explained how the new product range has been received and how Aequitas plan to reduce prices in the coming year.
"New car buyers often look to a Gap Insurance product to provide financial protection, should a vehicle be deemed a total loss after an accident or theft. This form of insurance has been available for many years in motor dealers, but can be associated with high premium prices when purchased this way.
Specialist online brands have developed over the last few years, normally providing a much bigger range of Shortfall Gap products, and a significant reduction in premiums when compared to motor dealers. Aequitas are the only leading provider with two separate brands, each providing cover underwritten by different insurers.
2012 proved to be a year of huge success for both our GapInsurance123 and Easy Gap brands. The numbers exceeded our targets with our product providers, and this triggers a reduction in our supply costs. This means we expect to lower our online premiums in 2013."
Mark Griffiths also explained that monitoring premium prices is an ongoing process, as well as upgrading policy features.
"Aequitas has a team of people who constantly monitor the market, and indeed have adjusted over 700 premium prices on our system in January in response to competitors prices.
However, policy price is only one key to success. In November 2012 we launched a new product range on Easy Gap, with modern features underwritten by Ageas Insurance, one of the biggest names in UK insurance. We firmly believe that this is the first time that a UK Gap Insurance product has combined features such as five year return to invoice cover with the terms underwritten by an insurance giant.
Such has the reception been, both in the motor trade and with consumers, that we have seen huge interest in the policies. Indeed we expect the products to become a benchmark within the industry."
Are Aequitas worried that other brands may try to copy the features of the Easy Gap cover? Not according to Mark Griffiths, as he explains.
"We fully expect other brands to try to emulate the products that Easy Gap provide, and we welcome this. The product features we provide are something we have worked on, and refined. The Easy Gap product is, in our eyes, the pinnacle of what is on offer in the UK. More products in this vein simply give the UK consumer more complete and flexible cover.
Of course this may mean more competition for Easy Gap, but that is something that we have always welcomed."
New Easy Gap products are currently available at http://easygap.co.uk.