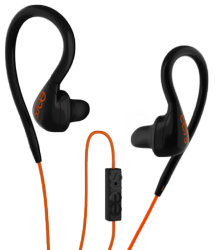 The latest evolutions, the PCS-150 and PCS-250 models, continue to redefine the headphones experience offering exceptional sound and performance with an even better self-fit experience.
Las Vegas, NV (PRWEB) January 10, 2012
Sonomax Technologies, Inc. (TSXV: SHH) proudly announces the debut of the next generation of eers™ custom earphones at CES 2012. The latest evolutions, the PCS-150 and PCS-250 models, continue to redefine the headphones experience offering exceptional sound and performance with an even better self-fit experience. eers custom-fitted earphones by Sonomax will be displayed at the 2012 International CES, which runs January 10-13, 2012 in Las Vegas, Nevada.
Named CES 2012's Best of Innovations winner in the Headphones product category, eers custom earphones are poised to be the next big thing in the earphones market. Custom molded to the unique shape of an individual's ear canal in just five minutes, eers provide a set of earphones that will stay put, never fall out or cause discomfort in even the most extreme active environments while promoting safe listening habits.
"Since ears are more unique than fingerprints, perfect fit and comfort can only be achieved with custom-fit earphones. As the world's first self-fit, custom earphones, eers fill a huge void in the headphone market that just reached $2B in the US alone," said Nick Laperle, President and CEO of Sonomax Technologies Inc. "Our newest eers are the product of many years hard work and are truly a testament to Sonomax's role in the future of in-ear products."
The new design of the PCS-150 and PCS-250 earphones incorporate a low profile, ergonomically shaped design and earloop that comfortably cradles the back of the ear while providing the channel for the wire from the sound source as well as assisting the user in proper insertion and removal. The user will also be able to answer phone calls on their Smartphone through the use of the integrated in-line microphone. Struggling to hear the phone conversation due to exterior noise is now eliminated due to the incoming sound having the advantage of the acoustically sealed earpiece. Also included in this new product line is an entirely redesigned consumer packaging as well as enhanced single button activation for the SonoFit system which will greatly enhance the ease of use.
PCS-150 Custom Earphones: Enhanced Bass with an In-line Microphone
With a low profile aesthetic appeal and premium quality dynamic speaker, eers PCS-150 custom earphones are optimally designed for active users or fitness enthusiasts.
The new PCS-150 uses a tuned dynamic speaker that delivers enhanced bass response through bass reflex technology without sacrificing the high-end performance of the speaker. The sound quality is achieved through a patented speaker box, single driver dynamic speaker and bass reflex combined to generate a rich sound with bass enhanced clarity throughout the full spectrum of the listening experience.
PCS-250 custom-fit earphones: Superior Dual Driver with In-Line Microphone
Suited for audiophiles and music enthusiasts, the PCS-250 provides elite professionals with earphones that can be used in any environment while still delivering an exceptional sound experience.
The PCS-250 uses two dual driver speakers that act as the tweeter and woofer speakers similar to most home theatre systems. The speakers are tuned to provide a flat musician's response allowing the user to listen to the music the way it was recorded or to custom design the equalization on most entertainment device. Redefining high fidelity in listening, the PCS-250 is ideal for listening to Jazz, Rock and Classical.
For more information about eers custom earphones, please visit http://sculptedeers.com.
About Sonomax Technologies, Inc.
Sonomax® is a leader in the product development, research, and licensing of in-ear technologies. With more than 50 patents and trademarks worldwide, Sonomax's pioneering innovation includes instant custom-fitting earpieces that deliver the most comfortable, protective and sound-enhancing experience in the world, as well as software-driven solutions for validating earpiece performance. Sonomax recently introduced sculpted eers™ line of custom fitting earphones which feature the latest SonoFit™ system. SonoFit™ offers OEM, ODM and aftermarket clients a broader range of opportunities in customized earpieces for the consumer, industrial, military and health markets. Learn more at http://sonomax.com.
Connect with Sonomax's eers on Facebook at http://www.facebook.com/sculptedEERS and on Twitter at http://twitter.com/sculptedEERS.
Connect with Sonomax Technologies, Inc. on Facebook at http://www.facebook.com/SonomaxTechnologies and on Twitter at http://twitter.com/Sonomax_SHH.
###